CIRTL@UMD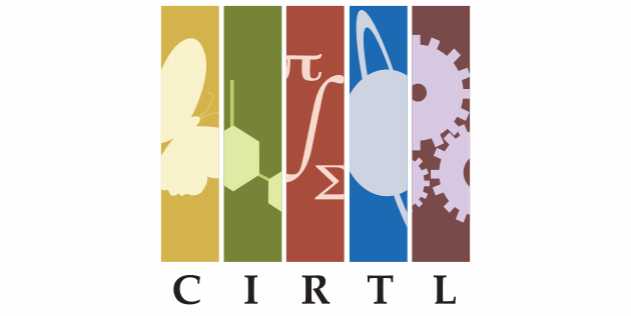 Update - this page is being maintained for archival purposes for now, but as of the 2020-2021 academic year, UMD decided to suspend its membership in the CIRTL network.
Jumpstart Your Professional Career with CIRTL@UMD
CIRTL@UMD can help launch your academic career and provide a competitive edge in today's tight job market!
CIRTL@UMD [Center for the Integration of Research Teaching and Learning] is a valued resource funded by the Graduate School that is open to all UM graduate students, postdocs, and faculty.  CIRTL@UMD is part of a national network of nearly 40 universities whose mission is to improve higher education by providing community and resources for the professional development of future academics. CIRTL@UMD's philosophy is that teaching, like research, is a scholarly activity built on three principles; Teaching-as-Research (TAR): using research to inform teaching and teaching to advance research, Learning Communities: bringing people together for shared learning, discovery, and generation of knowledge, and Learning-Through-Diversity: capitalizing on the rich array of experiences, backgrounds, and skills among students and faculty to enhance the learning of all. The graduate school in partnership with TLTC's University Teaching and Learning Program (UTLP) has adopted these core principles. 
Preparing future faculty who are both excellent researchers and excellent teachers is a critical core mission of doctoral universities.  For this reason, UMD joined the CIRTL Network in 2012 and is a contributing member of CIRTL working to build a national faculty in science, technology, engineering, and mathematics (STEM) that is committed to advancing effective teaching and learning practices for all students. The CIRTL@UMD co-leaders are Jeffrey Franke (Assistant Dean and Chief of Staff of the Graduate School) and Dr. Stephen M. Roth PHS, assisted by Graduate School Staff and Prof. Spencer Benson (Retired UMD faculty).
CIRTL@UMD works closely with the National Science Foundation: AGEP-CIRTL - Improved Academic Climate for STEM Dissertators and Postdocs to Increase Interest in Faculty Careers, PROMISE: Maryland's Alliance for Graduate Education and the Professoriate (AGEP) grant to increase the number of minority students receiving doctoral degrees and entering the STEM professoriate.
If you are not part of CIRTL@UMD start by going to the CIRTL Network and registering. This will provide free access to an array of professional development courses, seminars and workshops as well as a listing of current employment opportunities.

Quick Links
If you have questions or need more information, contact the Graduate School at gradschool@umd.edu or Prof. Spencer Benson at sab51@umd.edu, put CIRTL in the subject line.