Welcome Back GradTerps!
Advancing graduate education. Enhancing the graduate student experience.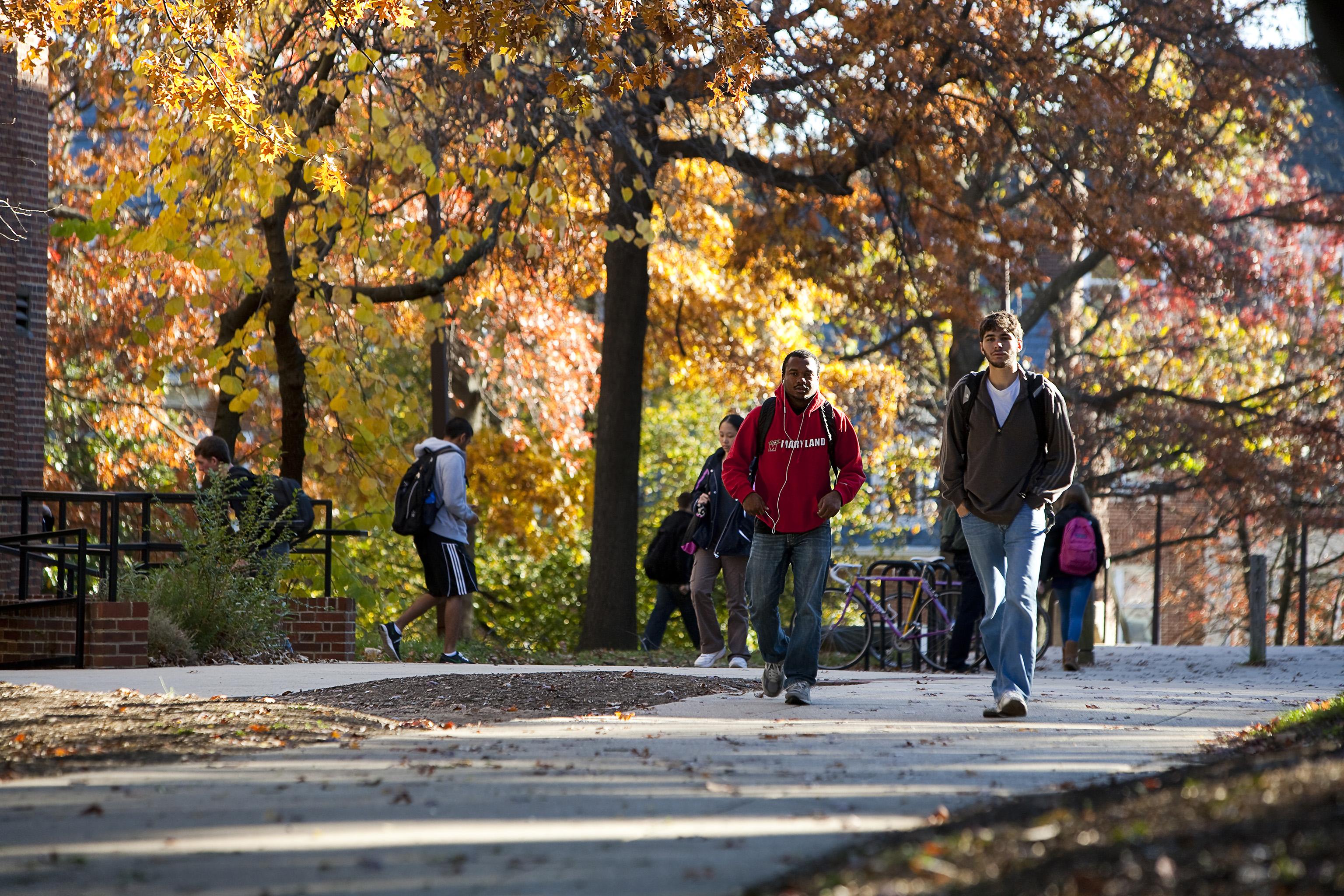 Choose Maryland
When you choose to pursue graduate studies at the University of Maryland, you are choosing to join one of the world's premier public research universities.
Learn about our location in a global center of science, politics, business, and culture 
Come study in top-ranked programs and conduct innovative and interdisciplinary research
Join us. Choose Maryland. Apply now.  #YouAreWelcomeHere
Apply Today
600+
doctoral degrees conferred annually
$12M+
in student and faculty support provided annually by the Graduate School
200+
graduate programs offered at Maryland
48
graduate programs in Top 25 on US News & World Report's list of best graduate schools
10,500+
postbaccalaureate scholars at Maryland representing all 50 states and 114 countries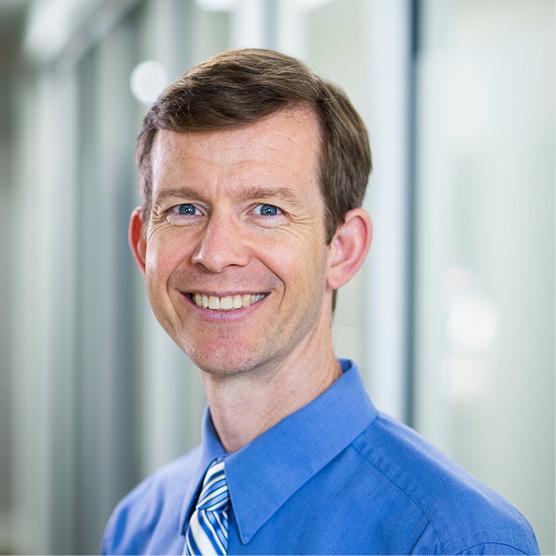 The Graduate School Welcomes New Dean, Dr. Stephen Roth
It is our pleasure to announce that Dr. Stephen Roth has been named Associate Provost and Dean of the Graduate School. He will begin this new role on July 1, 2023.
The Graduate School Welcomes New Dean, Dr. Stephen Roth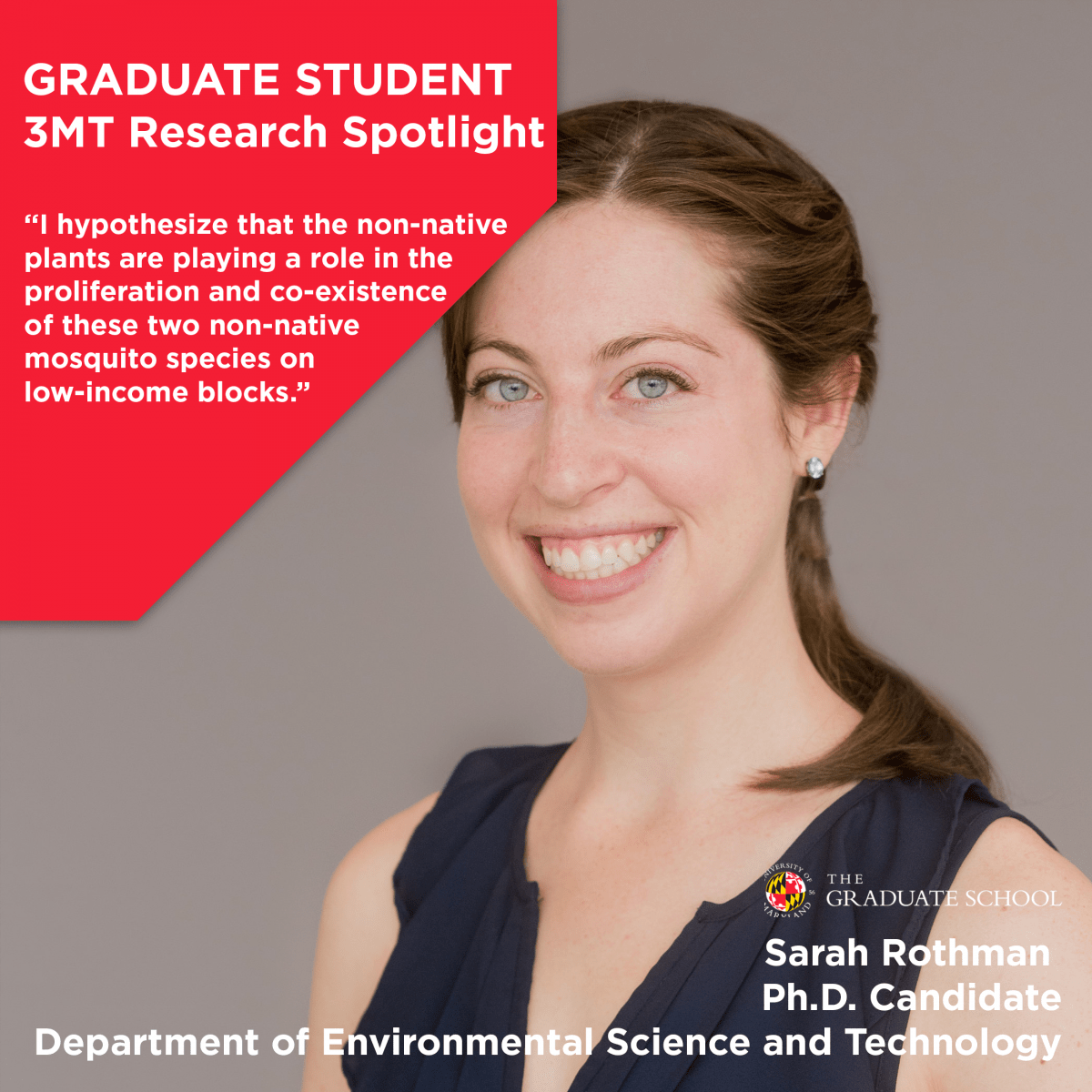 3MT Research Spotlight: Sarah Rothman
Sarah Rothman, Doctoral candidate of the Department of Environmental Science and Technology, won the UMD 2022 3-Minute Thesis Competition (3MT), for her presentation titled "Mosquitoes and Urban Green Space across Socioeconomic Gradients." 
This fall, she is representing the University of Maryland in the international Three Minute Thesis (3MT) Video Competition and is in the running for the 3MT People's Choice Award.
3MT Research Spotlight: Sarah Rothman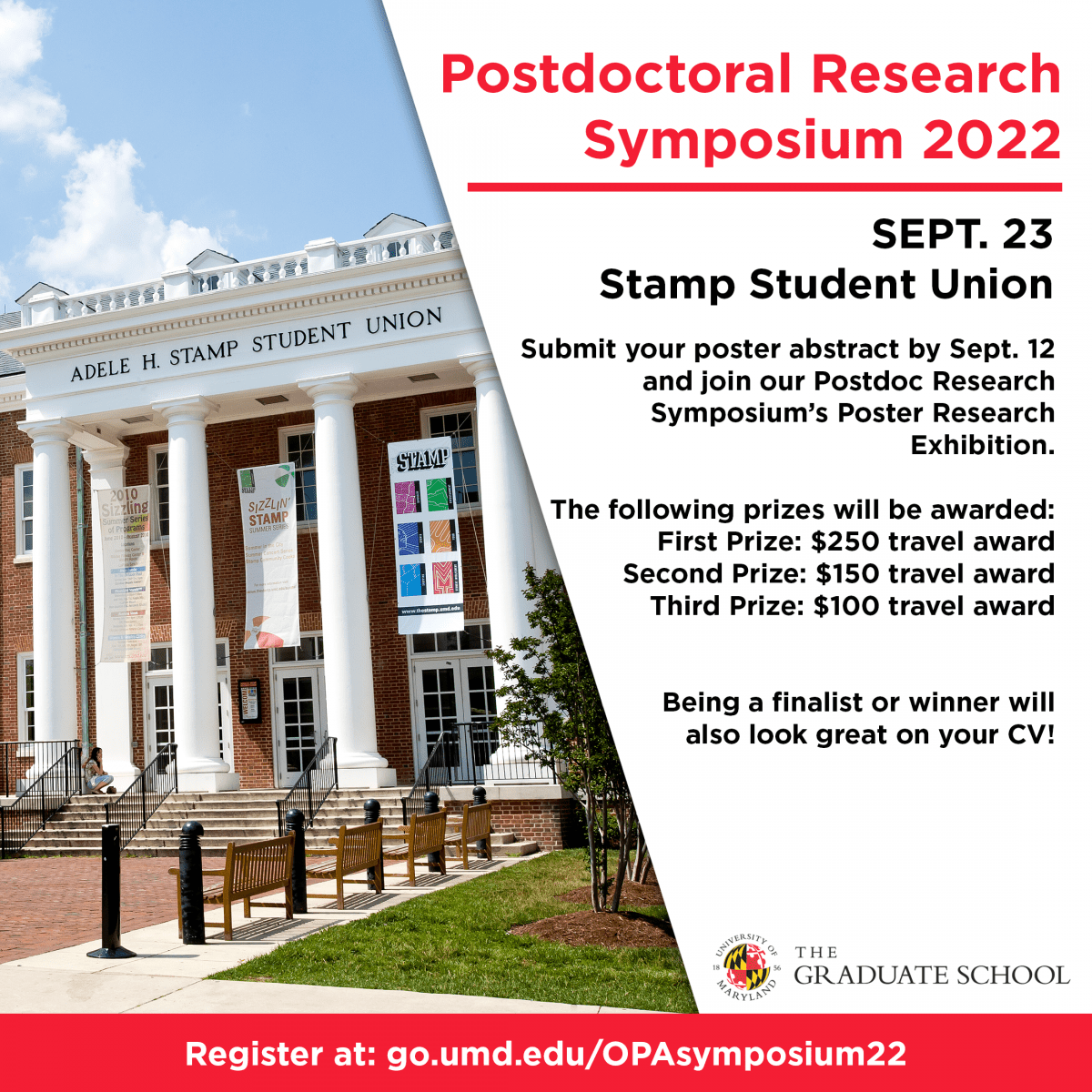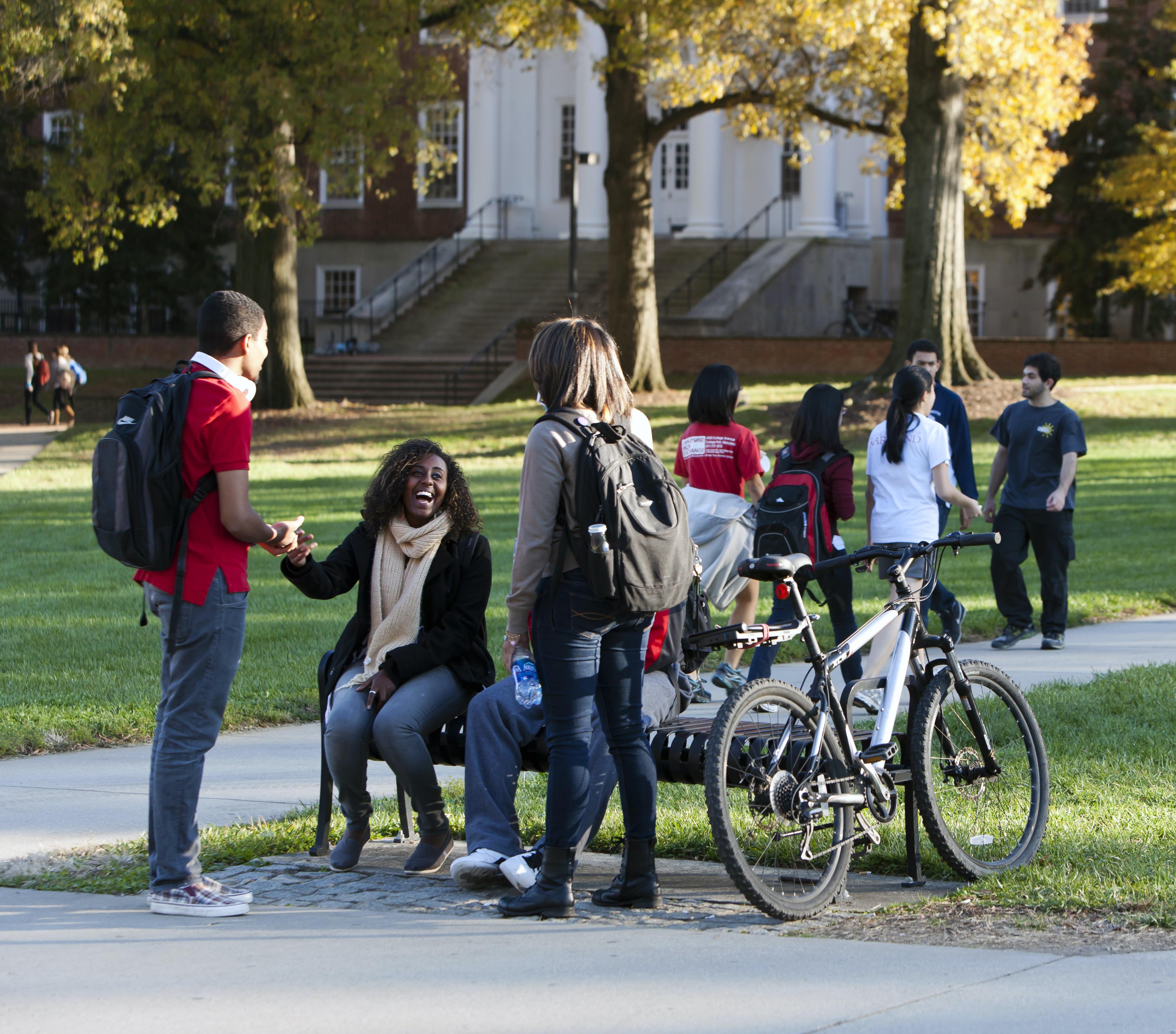 Our 10,000 GradTerps are part of a broad community of scholars, researchers, practitioners, and teachers who are among the best and the brightest from around the world. As you pursue your graduate degree, we want you to feel connected, engaged, and supported, and encourage you to take full advantage of the breadth of our campus opportunities and resources. We value the creativity, persistence, curiosity, and drive you bring to our campus.
- Dr. Stephen Roth, Associate Provost and Dean, the Graduate School