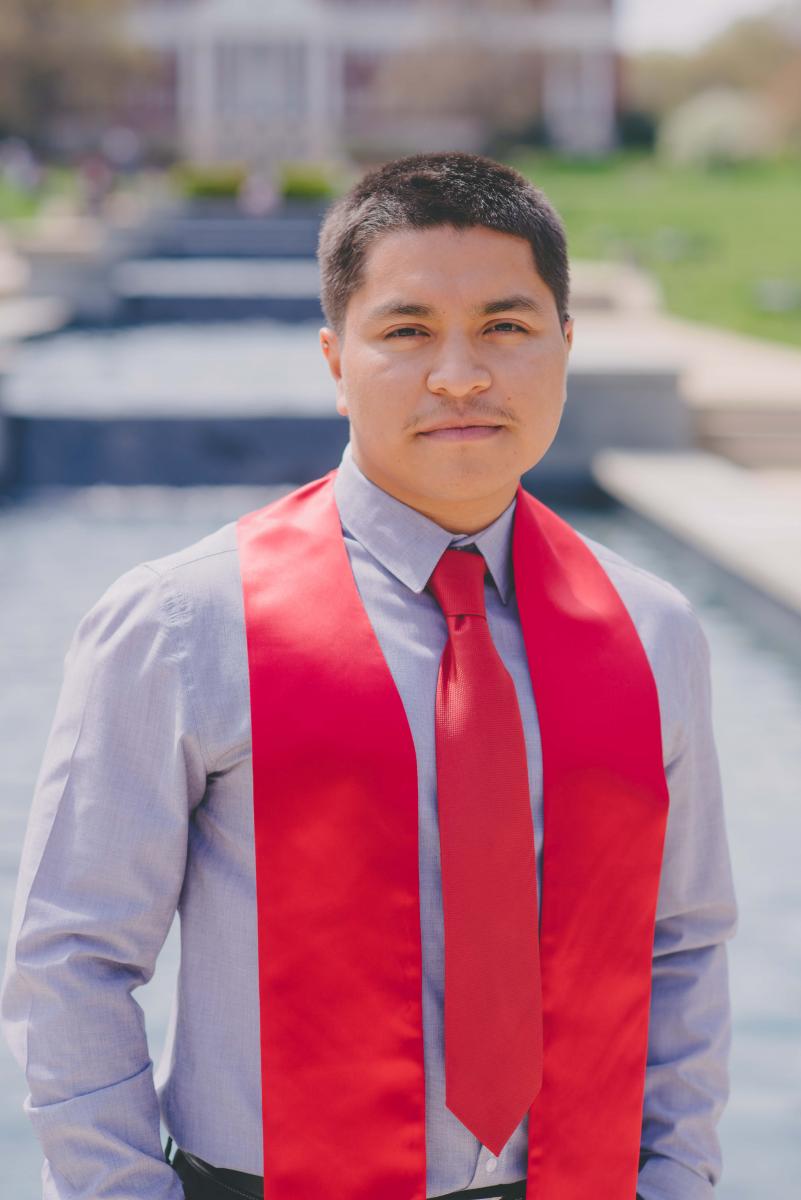 Ivan Lamas-Sanchez (Higher Education) has won the distinguished Fulbright English Teaching Assistantship (ETA).  In 2019, Lamas-Sanchez will travel to Brazil as part of Fulbright's program to place grantees in schools overseas to supplement local English language instruction, and to provide native speakers in classrooms.
According to the Fulbright Program their fellowships have "aimed to increase mutual understanding between the people of the United States, and the people of other countries" over the last 70 years. Furthermore, Fulbright alumni have become heads of state, judges, ambassadors, cabinet ministers, CEOs, and university presidents, as well as leading journalists, artists, scientists, and teachers. They include 59 Nobel Laureates, 82 Pulitzer Prize winners, 71 MacArthur Fellows, 16 Presidential Medal of Freedom recipients, and thousands of leaders across the private, public and non-profit sectors. Since its inception in 1946, more than 380,000 'Fulbrighters' have participated in the Program.
Born to Mexican parents in Los Angeles, California, Lamas-Sanchez grew up as the eldest of three children.  He was the first one in his family to graduate from high school, pursue higher education, and ultimately graduate with a four-year degree. He went on to earn his bacheor's degree in Sociology and Cultural Anthropology from the University of California, Santa Barbara (UCSB).  There, he developed a passion for student advocacy in the area of higher education access.
At UCSB, Lamas-Sanchez was provided with the opportunity to work with diverse students, staff, faculty, and departments, consequently influencing his desire to understand inclusive perspectives, and experiences.  Lamas-Sanchez's background serving first-generation, low-income students, and speakers of other languages, encouraged him to consider graduate education.  In 2016, he applied for, and was awarded a seat in the Institute for the Recruitment of Teachers' highly selective Associates program, which prepares diverse students for graduate study through various support systems. From here, Lamas-Sanchez decided to pursue a Master's degree in Higher Education here at the University of Maryland.
"This award means the world to me," says Lamas-Sanchez. "It is an indication of not just my success, but the success of my parents, family, and community. I did not get this award myself, it has been made possible by the positive consejos that I have received from my parents, the positive mentorship from my advisor(s), and the constant support from my colleagues. The Fulbright ETA will allow me to continue building my knowledge of Brazil, the Portuguese language, and college access. It will fuel my drive to understand, and advocate for diverse student experiences."