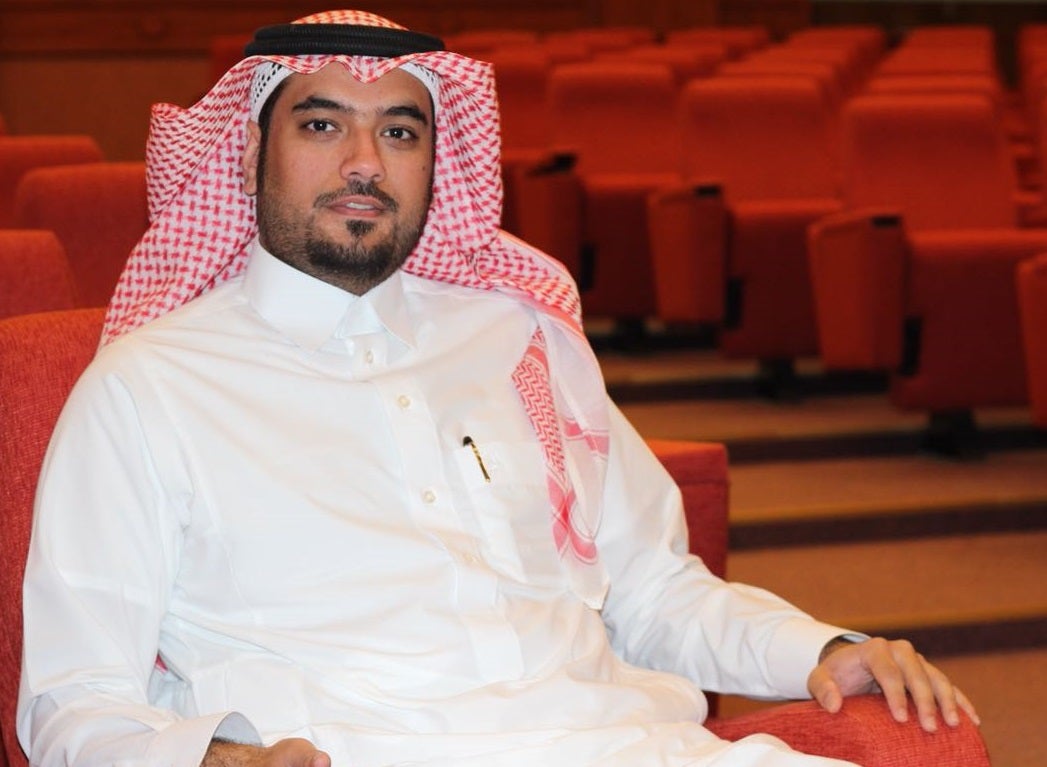 Many have completed the Hajj, but few can say they grew up in the very city of Makkah. Dr. Fayez Maajeeny was raised not far from where the Prophet Muhammad was born, and where Islam's holiest site, the Kaabah, resides. This sacred shrine and, House of God, for the more than 1.6 billion Muslim adherents worldwide, draws in excess of 2 million pilgrims each year over the course of 5-6 days.
From a young age, Maajeeny was fascinated by the cultural, and ethnic diversity of the pilgrims. "I have seen millions of people gather in one place, and stand together for the common purpose of being with God. It is an indescribably harmonious, and beautiful experience. From an early age, I was witness to this, and with each passing pilgrimage, my participation in these events reinforced my belief in the fundamental equality between people, and the importance of peace among the human race," says Maajeeny.
In many ways, these interactions, and perceptions served as the foundation for Maajeeny's desire to serve others, and to pursue studies in Special Education. Through a scholarship from the University of Jeddah, he was able to pursue a Ph.D. in Autism Spectrum Disorders in the United States. Upon the completion of his doctoral work, Maajeeny was guaranteed a faculty position. 
This is not an academic's usual story. And while Maajeeny may have been spared the rigorous academic search process, he does have to contend with forging new paths. Autism is a new area of study in Saudi Arabia. Thus, while working toward a promotion, he also has to build the network, and scholarly infrastructure for his unique discipline.
We sat down to talk to Maajeeny about his educational experiences at Maryland, and what it's like to create a professional niche in an emergent academic field.
When you came wanted to study in U.S. what were your perceptions? Expectations?
It was one of my dreams to attend a top university in the United States to obtain my master's, and doctoral degrees. My perceptions were totally different than reality. Everything was based on what I had seen on TV and the movies. In practice, everything was different. I was expecting many challenges in how to be a part of an American community. In the end, it was a great experience and I felt accepted, and welcomed. Most of my friends, teachers and professors were very supportive, and motivated me to overcome the difficulties I faced at the beginning of my journey.
How is your field perceived in your home country? Why did you come and study in the U.S.?
Special education is a new field in my country – autism even more so. It has only been 15 years, that this field was introduced academically in Saudi Arabia. Even now, we only have a small number of specialists compared to the number of individuals with special needs. Most of our universities depend on foreign faculty, and especially in special education.
As a country, we have undergone a big paradigm shift in terms of the way people conceive of disabilities, especially those with autism. There is a large focus on the inclusion of students with disabilities—including autism—in public schools. Furthermore, we have a lot of support from the government to improve educational services for people with disabilities. We have a new vision in my country (Vision 2030), and part of it aims to improve disability services so that we are in line with developed countries, such as the U.S. and U.K.
What does networking mean in your home country?
I think networking is connecting, and exchanging information with others in the same field. We do this in my home country by organizing professional meetings, and conferences, participating in events that relate to specific fields of interest, and being active in social media platforms, such as LinkedIn and Twitter. So in this sense, it is very similar to the cultural conventions in the U.S. In Saudi Arabia, we don't have very many events or conferences that are related to my field. I sort of have to create my own opportunities. Fortunately, social media makes it easy for people to reach, and connect with other professionals.
How do you work on your resume/CV?
While at Maryland, I had a class on how to write a resume, and a personal statement as a professor. Further, my advisor, and other faculty looked at it, reviewed it, and gave me feedback. I constantly update my CV, as time goes by. It is a living document.
How is a U.S. education perceived in Saudi Arabia?
Education in the U.S. was rigorous, and helped me develop strong academic, writing, and research skills. UMD is greatly respected in my country, and around the world.
Because your field is relatively new, how do you go about creating your own academic path?
As a professional I need to be somewhat of a social/academic entrepreneur -  sophisticated, and experienced enough to reach professionals, teachers, families, and policymakers. Since starting my faculty position here at the University of Jeddah in 2017, I have been making a tremendous effort to reach all of these constituencies. I do this by establishing a network, and by providing lot of training programs for parents, and teachers of individuals with autism, focusing on the most effective strategies when working with this population of students. Furthermore, in Saudi Arabia many families hire specialists to work with their kids in their homes, which is another important group we need to educate.
I pair all of this with the general expectations of what an assistant professor is required to do. And it isn't easy in Special Education, as many probably know. I continue to focus on academic teaching, research, and community service – all of which require tremendous effort, and time. From the first day, I was working toward my next rank promotion. I have very good rapport with my colleagues which does make my situation much easier. It is also important to be accepted into scholarly circles. This can be done by showing the quality of your research, participating in major conferences, and going to events in the field. I am chipping away at all of these things.
In addition, I hope to create my own autism center. This would be a resource that would deliver comprehensive support systems for people with special needs and/or autism, and their families. The services would include providing, and coordinating critical, and continuity of care throughout the lifespan of the person with special needs – from the diagnosis, and the delivery of services/education to early intervention, and intensive treatment programs. Also, I would like to focus on research that improves care for individuals with autism via community partnerships.
It is much needed in Saudi Arabia, and I would like to be a part of the movement to offer a different kind of service. Along with outreach, we also have to prepare highly qualified teachers who can teach, and help students with special needs at school. So there a lot to do, and many opportunities to create change.
Our students, and alumi are interested in global social issues. As someone who has spanned different cultures, what are your thoughts?
I think one of the most important issues in education is for educators to be aware of individual differences. Many students growing up, including myself, faced challenges because teachers did not consider individual differences among students, such as academic ability, intelligence, achievement level, and learning style. Individual differences are very important to consider when we are working with autistic students. People with disabilities are a heterogeneous group, and there are more differences than similarities. As an educator now, this is an important point that I try and impress upon my students. When I advise or teach, I urge budding teachers to pay attention to individual differences. Each student with autism has unique strengths and needs. 
More information about Dr. Fayez Maajeeny can be found here.
(By Anna De Cheke Qualls)