Dear University of Maryland Community,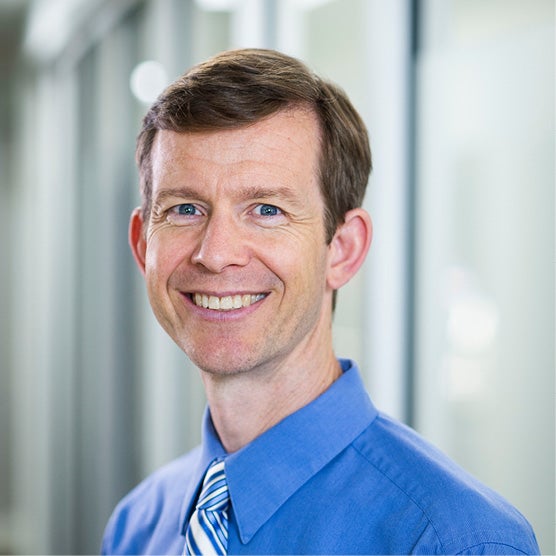 It is our pleasure to announce that Dr. Stephen Roth has been named Associate Provost and Dean of the Graduate School. He will begin this new role on July 1, 2023.
As Dean, Dr. Roth will provide strong and visionary leadership for the school and support an environment of diversity and inclusive excellence in graduate education. He will focus on promoting a culture of impactful research, scholarship and creative activities; encouraging interdisciplinary collaboration and partnerships; and fostering mission-driven engagement among graduate students and Graduate School faculty and staff.
Dr. Roth currently serves as Principal Associate Dean, Associate Dean for academic and faculty affairs, and Director of the public health science program in the University of Maryland's School of Public Health (SPH). Dr. Roth has contributed significantly to the school's graduate programs, and under his leadership the school has seen a 64 percent increase in graduate enrollments over the past seven years. He restructured and broadened the SPH Graduate Student Advisory Council to involve more voices, including part-time, online, and early stage graduate students. During his tenure, he developed and launched new degree and dual-degree programs, including a dual master's program with the School of Architecture, Planning and Preservation, and a B.S.-M.P.H. accelerated program within SPH that has allowed more than 100 students to reduce the time and cost of completing their M.P.H. degree.
Dr. Roth has also focused his efforts on fostering academic excellence within the school, including securing funding to develop inclusive student engagement programs that provide co-curricular professional development opportunities for students across SPH. He also launched faculty development programs for teaching and promotion to support tenure track and professional track faculty beyond individual mentoring relationships, and Dr. Roth led the revision and approval of the SPH's professional track faculty evaluation and promotion policy.
Dr. Roth is also a professor of kinesiology and affiliate faculty for the Neuroscience and Cognitive Science (NACS) graduate program, and his scholarly research focuses on human genetic variation and its implications for health and exercise-related traits. His previous leadership roles with SPH have included interim director of the Maryland Institute for Applied Environmental Health, associate Dean for educational innovation, and associate chair and graduate director for the Department of Kinesiology. Dr. Roth also served as director of outreach and instructional innovation for the university's Teaching and Learning Transformation Center.
Dr. Roth is a fellow of the American College of Sports Medicine and National Academy of Kinesiology, and member of the American Public Health Association. He also serves as an editorial board member for Medicine and Science in Sports and Exercise. Dr. Roth earned his Ph.D. and M.A. in kinesiology from the University of Maryland, and B.S. in health and human performance from the University of Montana.
Dr. Roth's demonstrated commitment to innovation in education, inclusive excellence and post-graduate career success aligns with the Graduate School's mission to advance graduate education and enhance the graduate student experience. We are confident that Dr. Roth's profound understanding of the university, acquired through two decades of dedicated service, will be instrumental in fostering the future success of our graduate students, programs and alumni.
We would like to thank Dr. Steve Fetter for a decade of distinguished service as Associate Provost and Dean of the Graduate School. We are grateful for his dedication and service to the university. His vast contributions over the past decade reflect his strong commitment to improving the services offered to – and advocacy for – our graduate student community at UMD. Under his leadership, the university implemented the TerpEngage Admissions tool and created three new staff positions to support the needs of graduate students on our campus. Dr. Fetter's efforts to increase minimum stipends in collaboration with university administration have led to an increase of 67 percent in the minimum stipend offered to GA's over the last six years. Additionally, the number of fellowships offered to graduate students has expanded greatly during his time as Dean. He has also worked to implement better connections between our faculty and graduate students, starting the Faculty-Student Research Award. While Dean, he implemented the GradTerp exchange, a forum for students to present their research to a broad campus audience, and he more than doubled participation in the 3MT (three minute thesis) competition by launching a round of college competitions.
Please join us in congratulating Dr. Roth in his new role leading the Graduate School.