By Anna De Cheke Qualls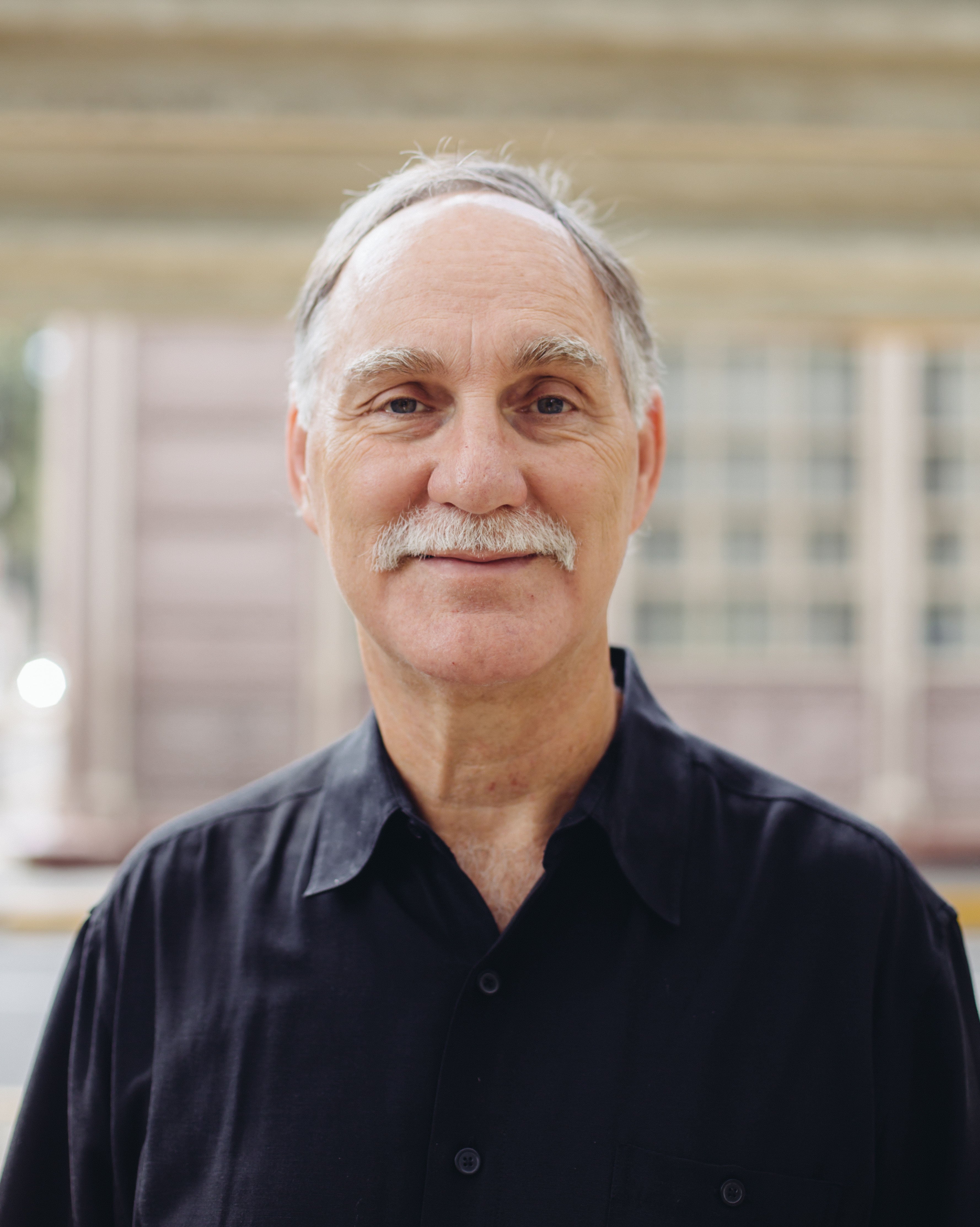 It's a Monday morning in Costa Rica and a group of undergraduate engineers sit in a classroom at El Viejo Sugar Processing Plant in Filadelfia, Guanacaste. It is the single largest sugar plant in the country, producing 2,000,000 packages of sugar annually, while also supplying power to 30,000 homes – which is on par with Costa Rica's long standing ethos of sustainability.
And this is why these students are talking to the engineers at El Viejo, visiting geothermal and hydroelectric plants, listening to organic farmers, living with families and completing hands-on projects. With Dr. John Atkinson, their faculty advisor, and Matt Dearstyne, the local educational guide, these multidisciplinary engineers are taking part in an intense course on Sustainability, Agriculture and Renewable Energy made possible by a collaborative venture between the Institute for Central American Development Studies (ICADS) and the University at Buffalo.
For Dr. Anthony Chamberlain (PhD '05, Government and Politics), this is what transformative learning is about – seeing students engage on-site with people, cultures, and perspectives. And as an educator, it is an opportunity to bear witness to the personal and professional growth that such experiences can produce. As director of ICADS, Chamberlain continues to devote his life to this kind of learning.
"I teach that life without reflection is tourism. We are not tourists here. Our reflections on how to engage life is a combination of our valuation of the best of several worlds, and we cannot go back to the narrower one dimensional thinking/living that we once embodied. I believe this has been good for me and my family, and can be very beneficial for others who are open to it, and may also contribute, bit-by-bit, to attitudes and behaviors of greater openness to differences in a hurting world," says Chamberlain.
Born and raised in southern California along with two brothers and four sisters, education was always important in the Chamberlain household. In middle school, the family moved to the East Coast and despite being in the same country, Chamberlain encountered his first battle with culture shock. After his senior year in high school, he worked in the mountains of California for a year maintaining the grounds of a camp. Following his undergraduate degree, he spent the next 7 years working and learning abroad – England, Venezuela, Colombia and China. These experiences developed an interest in deepening his knowledge of international systems and relations and finally led him to the University of Maryland, where coincidentally he met his wife.
They moved to Costa Rica in 1990, after Chamberlain was asked to develop the Council for Christian College and Universities' Latin American Studies Program as its director. His previous overseas experiences had been impactful on his world view, and he embraced the opportunity to provide others with this kind of exposure. Chamberlain believed that students could profit from being abroad through the way they perceive relationships, their careers and the world they live in. His post was only supposed to last a couple of years, but in the process of working with students, traveling within the region, and learning by living, he himself was further transformed.
As time went on, Chamberlain started a family and changed the focus of his dissertation research. In 2006, he published his book, Privatization in Costa Rica: A Multi-Dimensional Analysis. Its content speaks to the author's self-imposed mission to understand Costa Rica. And not merely as a visitor, but as a Tico.
"Costa Ricans really do wrestle with the notion of solidarity and the common good," observes Chamberlain. "It is by no means easy, but at least there is lots of discussion. From the beginning, I found this to be very important and meaningful. And yes, the political divide here is akin to the United States; lots of heated internal disagreements. But as is often the case with smaller countries, they must engage internationally with great civility if it hopes to make progress," he adds.
And as the years went by, Chamberlain's experiences and observations of Costa Rica continued to deepen. He and his views about experiential learning evolved. He read a great deal on education and engaged with his community. It was Paulo Freire's teachings, perhaps, that really resonated with Chamberlain's own experiences. A Brazilian educator and philosopher, Freire believed that a critical education eradicates social injustice, and ends the cycle of oppression. Chamberlain grew up with similar beliefs about fairness, and to this day he carries these convictions into his interaction with students.
Thus, taking the helm of ICADS ten years ago was a seamless move. The fundamental components of its programming –cultural immersion, academic research, internships and reflection – very much align with Chamberlain's vision of exposing students to authentic life and work beyond one's comfort zone. Students from more than 30 universities can expect to live with a host family, learn Spanish, examine contemporary topics in Latin America, and complete an internship or research project in Costa Rica or Nicaragua. Practicum placements can range from health clinics, to women's and environmental organizations to farms, and newspapers.
Chamberlain's hope is that these people-to-people interactions lead students to invest in Latin American issues, learn the language and really listen to people's stories. "Through the foundation laid here in Costa Rica, we consider it a success when students continue to return to this region, and possess tools for a more profound investigation of other cultures and contexts" adds Chamberlain.
Throughout this immersion process, students read an anthology of relevant texts and journal. Chamberlain's impact is here, too. "They are asked to grapple with fairness, the distribution of power and resources. But our first priority, as educators, is to provide space for the local perspective, and create opportunities to engage such realities in a safe and intentional manner. These experiences lead to contemplation, and as one's experiential base expands so do the questions students bring to their selective areas of study," says Chamberlain.
Wade Moore, an organic farmer in Valle de El General, has had a relationship with ICADS for more than 20 years. His farm, Finca Pasiflora, practices sustainable and diversified agriculture and has had a number of researchers and interns from the program over the years. "Aside from having a long friendship with some of the profesores, we welcome the opportunity to educate U.S. students who normally come with a different perspective," says Moore.
Back in the classroom at El Viejo, Dearstyne is actively translating complex engineering concepts into English for the students from Buffalo. Like Chamberlain, he is a devotee of transformative education and knows firsthand its benefits. He himself studied with ICADS years ago and considers Chamberlain a mentor. Now, they work on program development together. "I think the idea of partnering with institutions, and offering them an existing network in this region is what we do well. For this program with Buffalo, for example, we were able to negotiate visits to El Viejo, Costa Rica's Electricity Institute (ICE), the Miravalles Geothermal Plant, the Del Monte Banana Plantation, and the Los Negros Hydroelectric Plant," says Dearstyne.
"I envisioned a broad learning opportunity that would expose students to all aspects of sustainability: environment, society, and economy. Through the collaboration with ICADS, and their extensive network, we were able to bring that vision to life while considering logistical needs and affordability. The final itinerary uniquely allowed my students and I to experience sustainability in ways not available in any other country in the world," adds the University at Buffalo's John Atkinson.
As his engineering students mount the bus to their next stop, they can attest to the fact that they've had an 'experiential workout.' To Chamberlain's point, a sincere encounter with new relationships physically, intellectually and perhaps even spiritually.
"I have always been drawn to the challenges of living and working in a context other than my own. Such experiences can act as a catalyst for on-going growth, and learning. Costa Rica and its neighboring countries are excellent places to also challenge American university students to examine their own ideas from new perspectives and to consider a-fresh their future actions as global citizens," says Chamberlain.