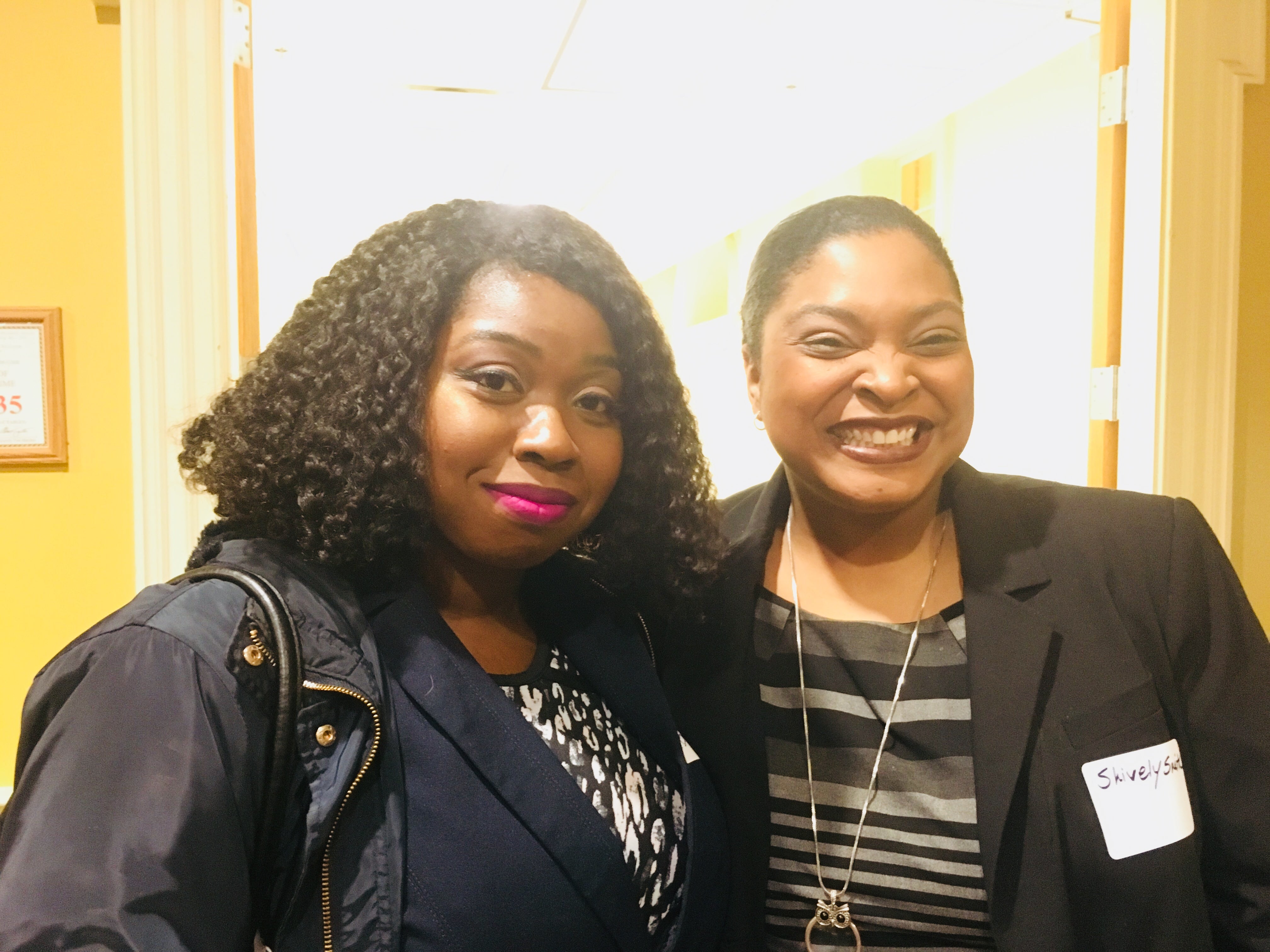 This week marked the first annual Institute for the Recruitment of Teachers (IRT) Alumni Networking event for Maryland, Washington, D.C., Virginia and vincinity. About 35 friends, family and supporters gathered to mingle with current and former IRT scholars.  Organized by the Office of Graduate Diversity and Inclusion, the event included an inspiring welcome by Rev. Dr. Shively Smith. An IRT alumna herself, Dr. Shively gave an inspiring welcome and testimony. 
This was followed by brief remarks from current scholars, Juliana Wong, and Hazim Abdullah. Kai Kai Mascarenas, IRT alumna and MICA Coordinator, also spoke about her experiences. The formal pieces of the event closed with words from Dr. Alecia Eubanks, from the Chicago School - a longtime supporter of the UMD IRT Cohort.  Each speaker underscored the importance of a supportive network, a learning community and a sense of safety.
"This event exemplified and reiterated the importance of spaces that allow for community building while encouraging networks that assist graduate students - particularly those individuals who come from non-traditional collegiate backgrounds, first-generation college students, first-generation immigrants, or underrepresented minorities, who find themselves navigating through unfamiliar territory.  It is critically important for them to acquire the tools and support they need to successfully complete their programs," observed attendee Dr. Sika Koudou, reseacher for the Federal Government.
Indeed, this is exactly what IRT and its consortium partners hope to do. According to IRT's mission, "The Institute for Recruitment of Teachers (IRT) addresses the lack of diversity in the nation's teaching faculties by recruiting outstanding students of color and other scholars committed to diversity, counseling them through the graduate school application process, and advocating for sufficient funding for advanced study." 
"The IRT is so grateful for the continued commitment of schools like the University of Maryland; events like this, which provide networking opportunities, professional development, and connections for our alumni, current students, and university partners, serve as a model of institutional engagement in our joint efforts to diversify the educator pipeline in America," adds Kate Slater, IRT's Associate Director.