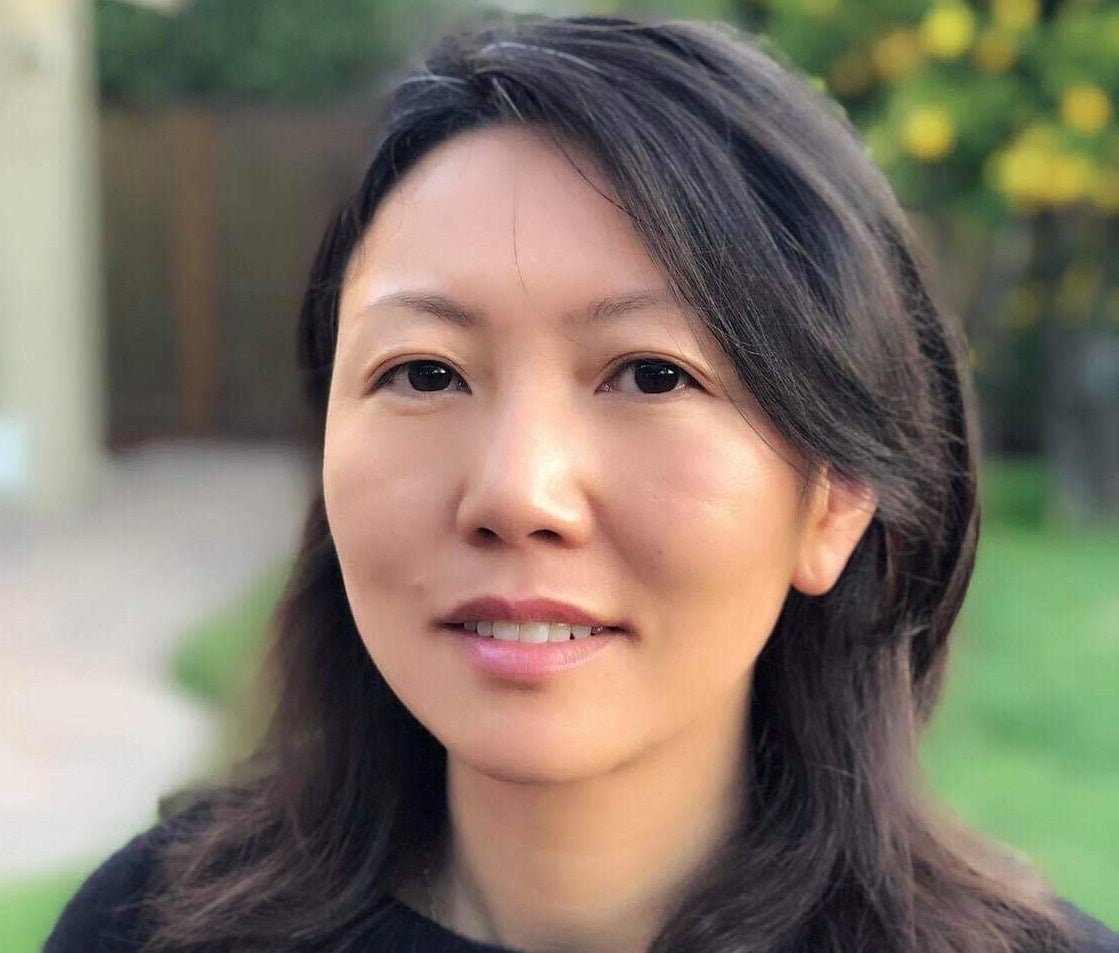 By Anna De Cheke Qualls
Jenny Jinzhi Chen ('03 PhD, Chemistry) was a first-time donor on Giving Day last month, and that's a big deal. When something like this happens, we get to meet the international alum who, through an act of generosity, decided to support graduate education very directly.
"For me, UMD was a very positive experience and I am grateful for the education here. We, in the international graduate student community, worked very hard for our degrees. No one said it was going to be easy. But we had many people on the campus to help us," observes Chen.
Born to a family of teachers in Hunan, China, Chen came to the University of Maryland in the late 1990's to study Chemistry after graduating from the University of Science and Technology of China (USTC). She recalls living off Rhode Island Avenue in a small house with other graduate students, and walking to the metro station each morning to get to campus.
Chen also remembers a Chemistry Department that was diverse--lots of international graduate students mixed with American students. She met students from Japan, Iran, Turkey, South America, and beyond. They took classes together and worked on projects collaboratively. "I still remember the times we went to watch a Red Sox game, an American football game, and of course several Maryland basketball games. The campus was alive with diverse cultures, and it was an environment that was truly inclusive of global students. I remember that the Graduate School also sponsored some excellent programs," recalls Chen.
Her doctoral advisor was Cheng Lee, an analytical chemist who had energy, novel ideas, and a tremendous network of colleagues. Chen also received support from then department chair Catherine Fenselau, the distinguished scholar who used mass spectrometry to study biomolecules. "It was a very active and interdisciplinary program. There was a depth and a tradition of scholarly activity, and they also sent us regularly to conferences. But we weren't just doing research. We were able to engage in activities beyond our program. Those events helped make us feel that we were a part of the larger graduate community. They were small aspects of our overall experience, but very effective in building connections," observes Chen.
Chen whose 2003 dissertation focused on the emerging field of proteomics, successfully transitioned to a postdoctoral appointment at the Institute for Systems Biology in Seattle, Washington. At the time, translational medicine was a new area in proteomics application. Chen had the fortune of working on the biomarker research of lung diseases. It was also in Seattle, through the National Cancer Institute, that Chen got exposed to the application of analytics technologies and sciences to medicine.
After two years as a postdoc, Chen joined the Fred Hutchison Cancer Research Center followed by a position at the Roche Pharmaceuticals in Northern California. Chen currently works at Nektar, where she has been for the past three years. "I see myself remaining in the Bay Area.  It is a dynamic and diverse place. People say the region is one of the best places to work in the United States, and I would have to agree. And over the years, I have been able to apply some of the skills I learned at UMD to interesting projects in different areas including infectious diseases, oncology, immune-oncology and beyond. I am very glad that my work/knowledge contributes to advancements in medicine," says Chen.
More information about Jenny Jinzhi Chen can be found here.
(Photo Credit: Jenny Jinzhi Chen)