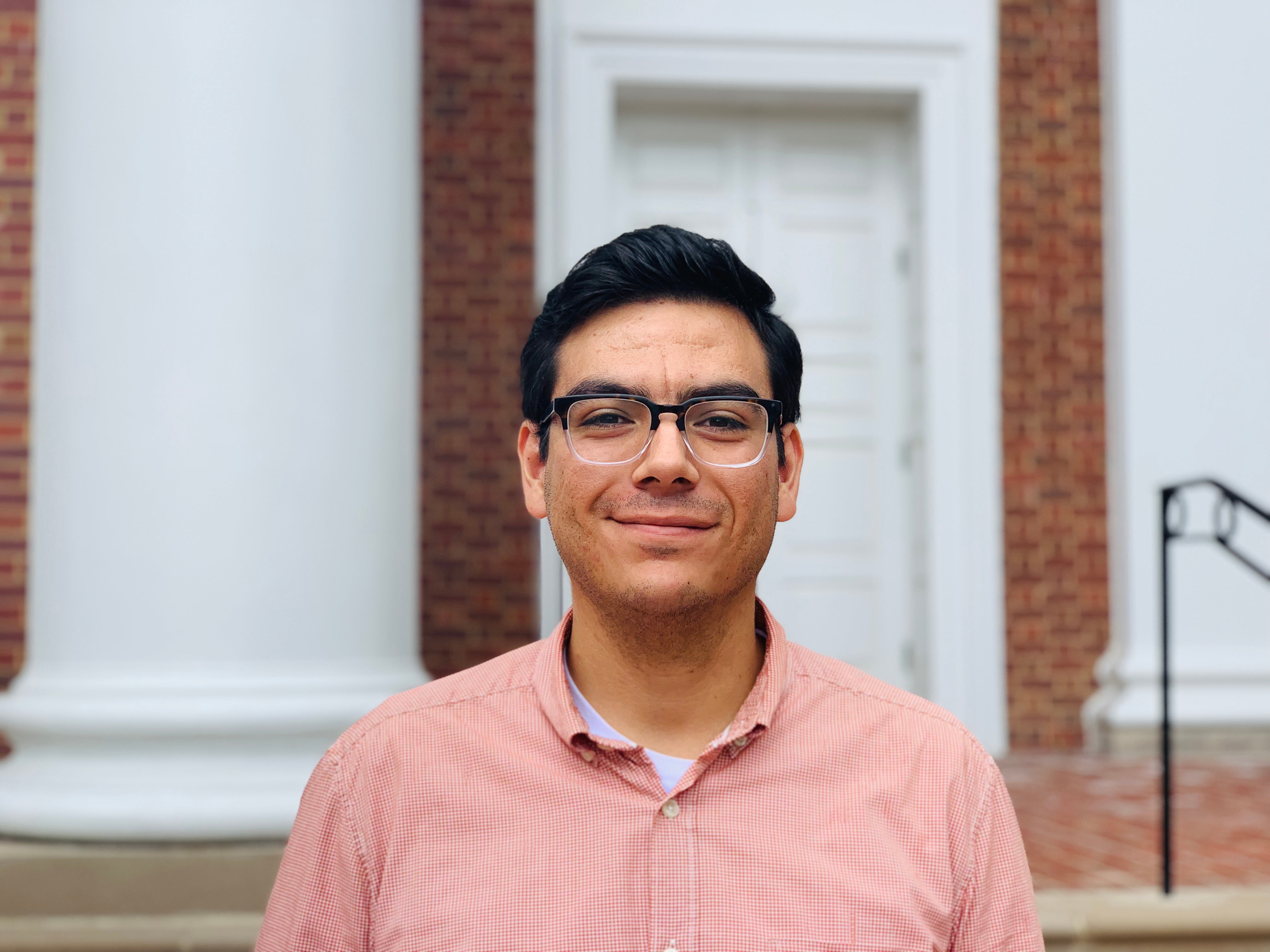 By Anna De Cheke Qualls
Everardo Chavez was one of the many Mexican Braceros of the 1950's.  As a 20-year old from Huejúcar, Jalisco, he came to the States in search of better employment opportunities and ended up on the tomato, melon, and lettuce farms of California. For Chavez, the work journey that followed is emblematic of the insecurity, impermanence and family separation that Mexicans often experience. And for his grandson, Leopoldo (Leo) Torres Jr. ('19 PhD, Bioengineering), these themes fundamentally shaped the path to his graduate education.  
Between 1942 and 1964, Chavez was part of one of the biggest U.S. contract labor programs in history – and one of "4.6 million signed contracts, with many individuals returning several times," according to the Bracero History Archive. And for his part, Torres recently became a member of the small group of Latino PhDs across the United States. According to the American Society for Engineering Education's 2017 report, "6.3% of all engineering PhDs awarded were of Hispanic ethnicity."
In their own way, both men experienced scarcity and doubt, and still figured it out.  They also had community in the form of family. Chavez was so keen to marry Elvira Ortiz, that he came to the U.S. in 1958 to earn the funds to follow through with his intention. And Torres moved 3,000 miles away to pursue a PhD at the University of Maryland.
For Chavez, it took a year to reach his goal.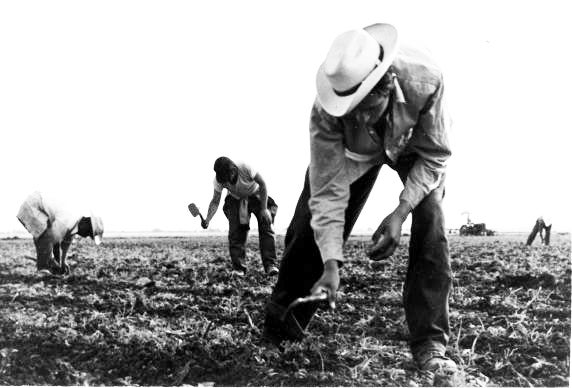 He was able to move back to Mexico, marry and find work in Guadalajara's police force. As the family expanded, so did their needs. And after seven years, and beyond the official Bracero Program (which ended in 1964), Chavez was back in the States. He obtained legal permission to work in a factory near Los Angeles' Monterey Park suburb, while his family of nine remained in Huejúcar.
It was only in 1973 that Chavez was finally able to bring his family to the States. Two years later, they all moved back to Huejúcar. Chavez opened a car repair shop and worked as a taxi driver on the side. He also bought farmland, began to grow corn and raise cattle, and dabbled in politics. To this day, Chavez drives a taxi and rents out his farm.
Chavez's daughter and Leo's mother, Angelica, was 16-year old when she came to the States in 1983. When her parents told Angelica that they could not afford her college education she had two choices: finish high school, get a job, and figure it out in Mexico or go live with her aunt in the States and make it work there. "It is interesting, my aunt never pushed my mom to get her GED. So, finishing high school wasn't something that registered with my mom. My mother did attend one night-school class even though she was young enough to still finish high school here. When she was 20 years old, she earned her GED so that she could become a CNA [Certified Nursing Assistant]," says Torres, Jr.
For a long time, Angelica pieced her life together from doing multiple small jobs – whatever she could do with her skillset. By the time she was in her early 20's she was an American citizen, and immediately set herself to finish obtain her CNA.  Angelica continued to live in Monterey Park with her aunt for about four years, then moved to Orange County, which is where Torres, Jr. grew up.
When Angelica met Leopoldo Torres, Sr. he had already transitioned from years of working as an agricultural laborer. They had a lot in common – both came from families with eight children, both grew up on farms, neither came from wealth, and both came to the States at a young age to work. And neither of their parents ever finished the equivalent of high school.
"My mother was 21 years old when she married my father.  I was born two years later in the San Fernando Valley," says Torres, Jr. "My sister came four years later and after that my parents split. I pretty much resided in Orange County throughout my childhood, but even there we moved around a lot. I was in six different schools by the time I was 12 because my mom was a single mom. She was juggling work, kids, and trying to provide for more. I remember my mom at one point working three jobs, to make sure we were ok. We didn't have much growing up, but I never noticed it," he adds.
For many summers the family made an effort to return to Mexico. Torres, Jr. would work on his grandfather's farm in mountainous Huejúcar. "My mom wanted to make sure I went to school and understood its value. I worked an entire summer on the farm with my grandfather as an actual agricultural worker. From 5 to 5 everyday, there I was, 12-year-old Leo helping to plant corn and deal with the animals. Looking back on those experiences, I learned so many practical skills that I wouldn't have if I had stayed in summer camp at home," recalls Torres, Jr. "I learned countless hands-on-skills and life lessons. My grandfather was the one who taught me that if you are curious you can figure anything out.  I remember the tractor braking down various times, and him combing through all of its moving parts.  He's not an educated man - I don't think he went past elementary school. But he could take something apart and see what's broken. In the process he would teach me – and every time this happened, he was able to find the problem because of his curiosity. I think those moments sparked my interest in the world – and my curiosity as to how it works," he adds.
And through the support of his family, Torres, Jr. was academically successful in every school he attended. "I opened a savings account when I was eight years old because I told my mom I wanted to go to college, and we had to save because we had no excess. Every birthday, Christmas or time I received money it went into that account," remembers Torres, Jr.  When he turned 14, Angelica Chavez remarried and this provided more stability for the family, and an eventual move to Mission Viejo. "I went from being one of a thousand of Latinos living in Tustin to practically the only one in southern Orange County.  I felt really out of place, being the only one in honors classes," recalls Torres, Jr.
Fortunately, Torres, Jr. had mentors along the way.  One of those was his uncle, Jorge Ruiz, a successful self-made man, and graduate of the University of Southern California. "He is my mom's aunt's son, technically my second cousin. In Latino culture, he is just my uncle. He is someone who figured things out himself. He always supported my curiosity – for example sending me to summer chemistry camp. That was really cool. We would spend a lot of time with him and my (great) aunt, and he would always have a book for me to read.  He encouraged me to read and learn – and that helped me to form the idea that I should do something with my brain," says Torres, Jr.  
"As a child my mom always told me I was going to college. I doubt she really knew what that really entailed, but whatever it was, I was going. As it turned out,  I did go to USC and and for quite some time, I was the only person in our extended family to graduate from college. I have always been appalled at the Hispanic graduation rate from high school which only extends to poor inscription into college. With Leo, I wanted to ingrain the importance of education. When he was a child I would quiz him on his math skills and ask him about his class studies so he knew that school warranted attention and importance. When his family would visit, I noticed that he would bring along his homework and focus very calmly on getting it done. Despite the all the family conversations going on in the living room, he was able to concentrate and absorb his lessons - which is not easy but definitely a sign of a bright mind and potential. I would casually ask him about plans for college, possible choices, and possible majors so he would give the idea thought and consideration. Leo seemed to enjoy science discussions so I suggested he look at major in genetics as the field is growing rapidly in its knowledge and impact," says uncle and mentor Jorge Ruiz.
Brent Pillsbury, History Faculty at Mission Viejo's High School observes: "Leo would often seek me out before and after class, and would talk about what's going on with him.  More than other students, he wanted to do well in school and had big dreams.  He did everything he could to pursue them.  I remember overhearing Leo and his friend pushing each other to excel academically.  I just played the role of a supporter - listening and encouraging where possible."
Throughout his studies, Torres Jr. gravitated to the sciences, and entered the University of California at Riverside (UCR) as a bioengineer on practically a full ride. "I really enjoyed physics. I thought I wanted to be a medical doctor, and in undergrad I was premed.  Before deciding on a major, I googled what degree merged physics and medicine, and that's how I was informed of Bioengineering, so that's what I did. My parents did not guide me at all through the academic process, so there wasn't really anyone I could talk to about the college process.  If I look back on it, I guess I got lucky that I enjoy what I do," observes Torres, Jr.
While Torres, Jr. was happy that he made it to college, he had no idea if he would succeed. "No one told me you should get this type of GPA or anything. My mom dropped me off at orientation and said 'see you later.'  That was it. So I said to myself, 'I guess I have to figure this out, too.'  I told myself if I could get at least a 3.0 my first quarter I would be satisfied. I did that, and it wasn't hard. From there, I decided to challenge myself," remembers Torres, Jr.
And he did just that. Torres, Jr. hunkered down for two years and academically excelled at UCR – no extracurricular activities, no parties, just the science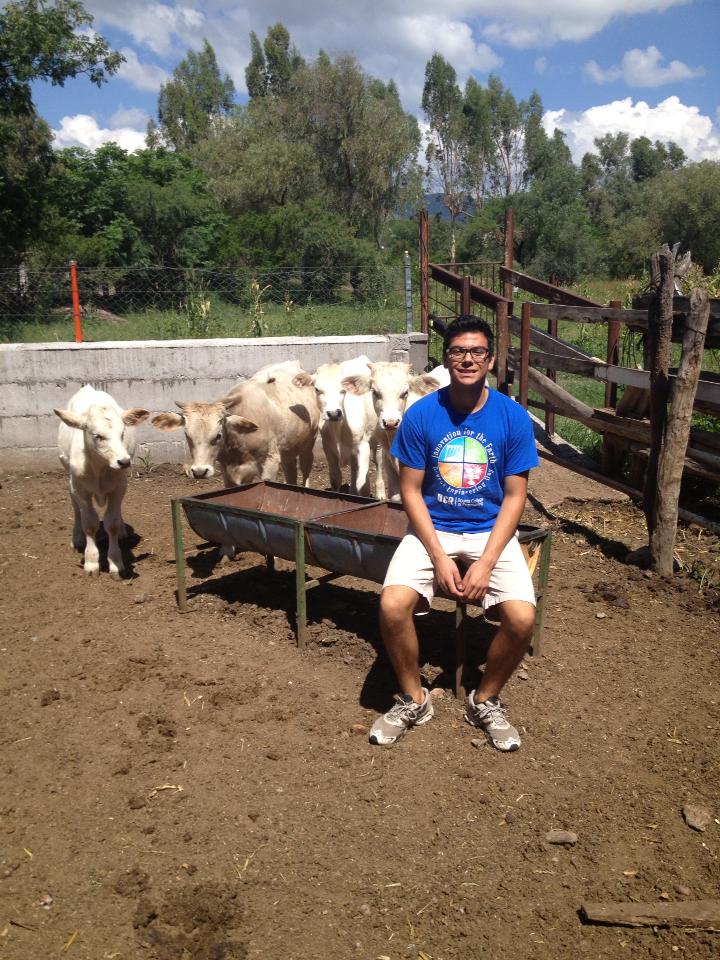 library and classes. He was there to get an education. "I was on my own, my parents were not able to help me.  I basically spent no money.  I lived on ramen noodles.  There were some really tough times, and my parents didn't know. At one point, I had $10 in my bank account for weeks. At UCR, I never felt alone because there were so many other people in the same boat, first generation students trying to make their way," says Torres, Jr.
"When I figured out that I could do well, my second goal was to get Tau Beta Pi honors. I considered that the highest version of recognition I could achieve.  When I got my invitation letter I was super pumped.  I remember that well – it was one of the happiest days of my college career," adds Torres, Jr.
Once his academics were on solid ground, Torres Jr. started to venture out. One day, he and a friend decided to attend the Society of Hispanic Professional Engineers (SHPE) student chapter at UCR. "They were having elections, and the current board said 'you should be part of the board.' We said we didn't know what we were doing, we just walked into a meeting. They convinced us to get involved, despite our initial hesitancy. We helped grow that org from scratch.  That work ended up being something I was most proud of doing with my classmates. What made SHPE successful was that we were all about support.  We tried to provide support to both ourselves and our chapter. I was able to start a mentorship program there. They recently reached out to me to be mentor to a current undergrad, and I am so happy that both the organization and the program is stronger than ever," says Torres, Jr. He eventually became Vice President of SHPE, and in his senior year the President of UCR's Biomedical Engineering Society.
Concurrently to this community work and tutoring to make ends meet, Torres, Jr. serendipitously found an undergraduate research opportunity. Through extensive reading about rheumatoid arthritis, a disease both his mother and sister suffer from, he caught the attention of a faculty member at UCR who hired him to work in her lab. By his senior year, Torres, Jr. received a paid year-long plus summer research fellowship at the medical school.
"That research grant was huge because I didn't have to worry so much about money. I would pay my rent for the whole quarter or semester upfront, and then I didn't have to worry about a place to live. Where the poverty kicked was more in the area of food. I ate a lot of free pizza," recalls Torres, Jr.
The project also provided Torres, Jr. with access to the intersection between immunology and engineering – the area he hoped to pursue in graduate school.  And rest, as they say, is history.  Torres, Jr. ended up at the University of Maryland's Department of Bioengineering, under the advisement of Dr. Peter Kofinas.
Even though the people and circumstances may be different, the story still comes full circle to Everardo Chavez.  This former Bracero and mayor of Huejúcar and his grandson both found success in having curiosity, persistence and a love for family. "I think Leo always wanted to make sure he could take care of his current family and provide for the family he builds in his future. Having a strong family base was critical to his success in school, and his work toward the PhD.  His younger sister, mom, and stepdad have definitely been his biggest cheerleaders. Throughout his education, he felt that he had a unique opportunity he could not waste," remarks former UCR classmate, Gustavo Blanco.
"I can't take all the credit. Because my mom worked hard, I always felt I needed to, too. I had perseverance, but also it was me being naïve," says Torres, Jr.
Currently, Torres, Jr. is a postdoctoral scientist at the Volpe Research Center of the American Dental Association. He is the lead scientist responsible for developing and evaluating dental implants that have anti-microbial and tissue integration functionality.
 "As far as getting to this point, there was no stereotype in my head of what I was supposed to be or do. I was aware of the stereotypes for people of my background but I never felt like I couldn't do something," concludes Torres, Jr.
More information about Dr. Leopoldo Torres, Jr. can be found here.
(Photo credit: Anna De Cheke Qualls, Leopoldo Torres, Jr. and the Walter P. Reuther Library, Archives of Labor and Urban Affairs, Wayne State University)