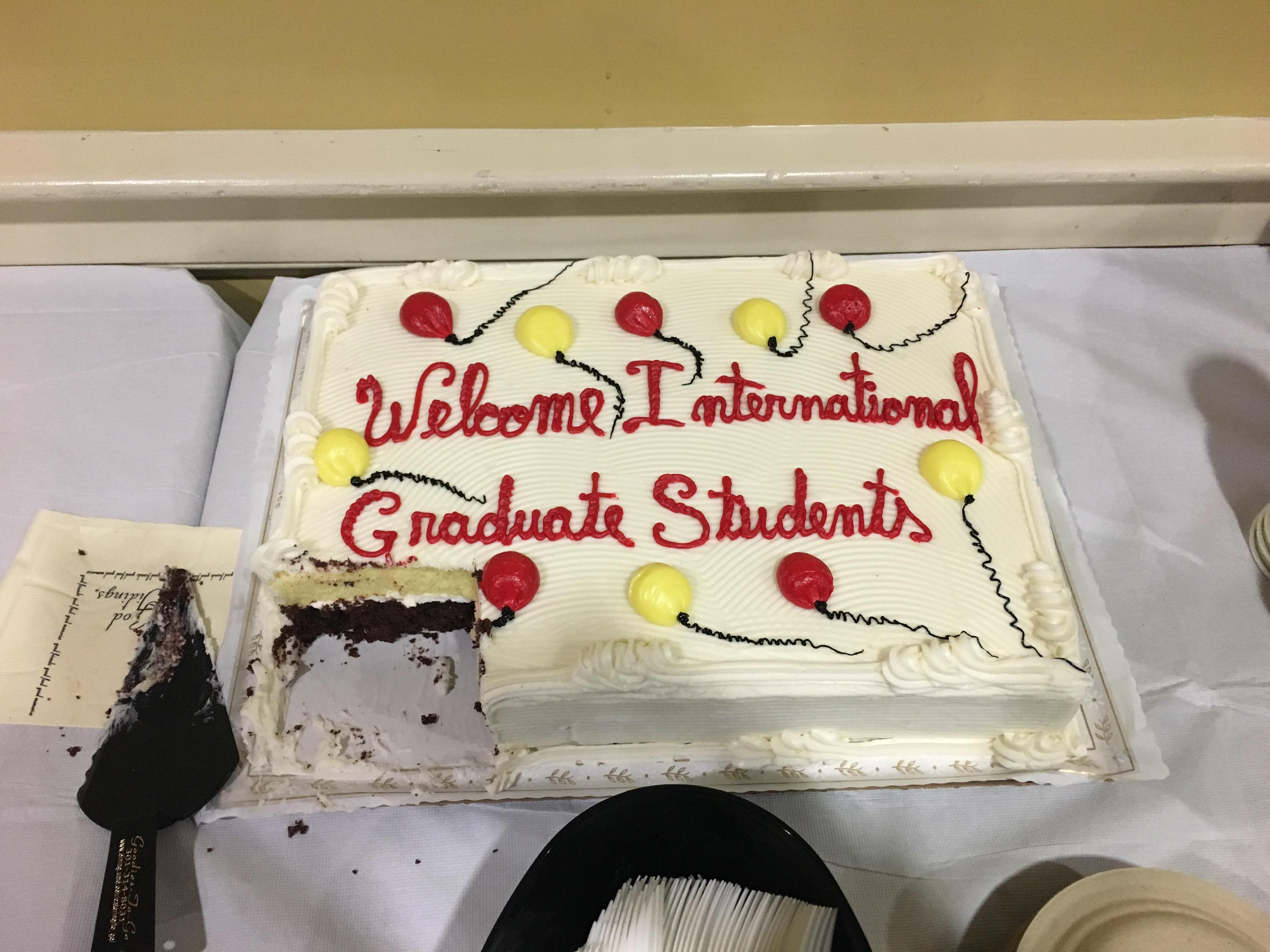 In collaboration with institutions nationwide, the University of Maryland's Graduate School welcomes international students to the United States and to our campus. The #YouAreWelcomeHere message, initiated by Temple University, invites organizations and universities to send a clear message of support, acceptance and recognition that our international students are an important and valuable asset to our collective and diverse learning communities.
At the University of Maryland's Graduate School, we believe that international graduate students bring excellence, innovation, and new thinking to our classrooms, seminars, laboratories and programs. There are a variety of events and programs aimed at providing networking, professionalization and community to international students including the Reception for New International Graduate Students, the Thanksgiving International Dinner, and participation in coffee hours with the International Student and Scholar Services. The Office of Graduate Diversity Inclusion, in collaboration with other offices on campus and our graduate programs, supports international graduate students. Staff within that office, as well as the Dean, meet regularly with international graduate students to understand and hear about their experiences at Maryland. "The Graduate School was my backbone. Certain individuals there supported me through the most difficult of times. I felt understood, and when I asked for help, they responded," said Kamesh Karmegam, '17 Cyber Security.
In 2016, the Graduate School invited all international graduate students to complete a quality of life survey. The survey, administered in partnership with International Student and Scholar Services and Graduate Student Government, was sent to all 3,570 international graduate students at the University of Maryland with valid and available email addresses. 42% of those students completed the survey. It was (and is) important to hear what international students have to say about both the campus community and the pursuit of a graduate degree here at the University. Overall, 79% of the international graduate students felt their overall experience at the University of Maryland has been satisfactory and 84% would recommend UMD to others. The information gleaned in the final report continues to be a guide in the Graduate School's work with international students.