Writing Fellows are a select group of graduate students recommended by their departments for their demonstrated mastery of writing in their disciplines and their aptitude for peer review. Oral Communication Fellows are all advanced graduate students from the Communication Department. In ongoing training with the GSWC Director, fellows develop an understanding of writing and oral communication in the disciplines and theories of peer support, among other topics.
Learn more about the work our fellows do in this feature article, "Meet the Writing Center Fellows."
Linda Macri, Ph.D. (Director)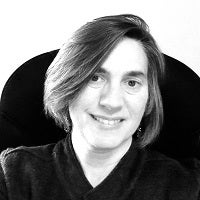 Dr. Macri is the Director of Academic and Professional Development in the Graduate School and has directed the Graduate School Writing Center since 2014. From 2005-2013, she served as the director of the Academic Writing Program in the English Department. Her interests are in composition studies and rhetorical theory, graphic novels and comic studies, and women's literature. She has taught a range of courses from "English 101" to "Writing for Non-Profits" to "The Rhetoric of Fiction." According to Dr. Macri, directing the Graduate School Writing Center is "the best job on campus because everyday I get to learn about the amazing research that our passionate, committed graduate students are engaged in." 
Rasha Alkhateeb (Education)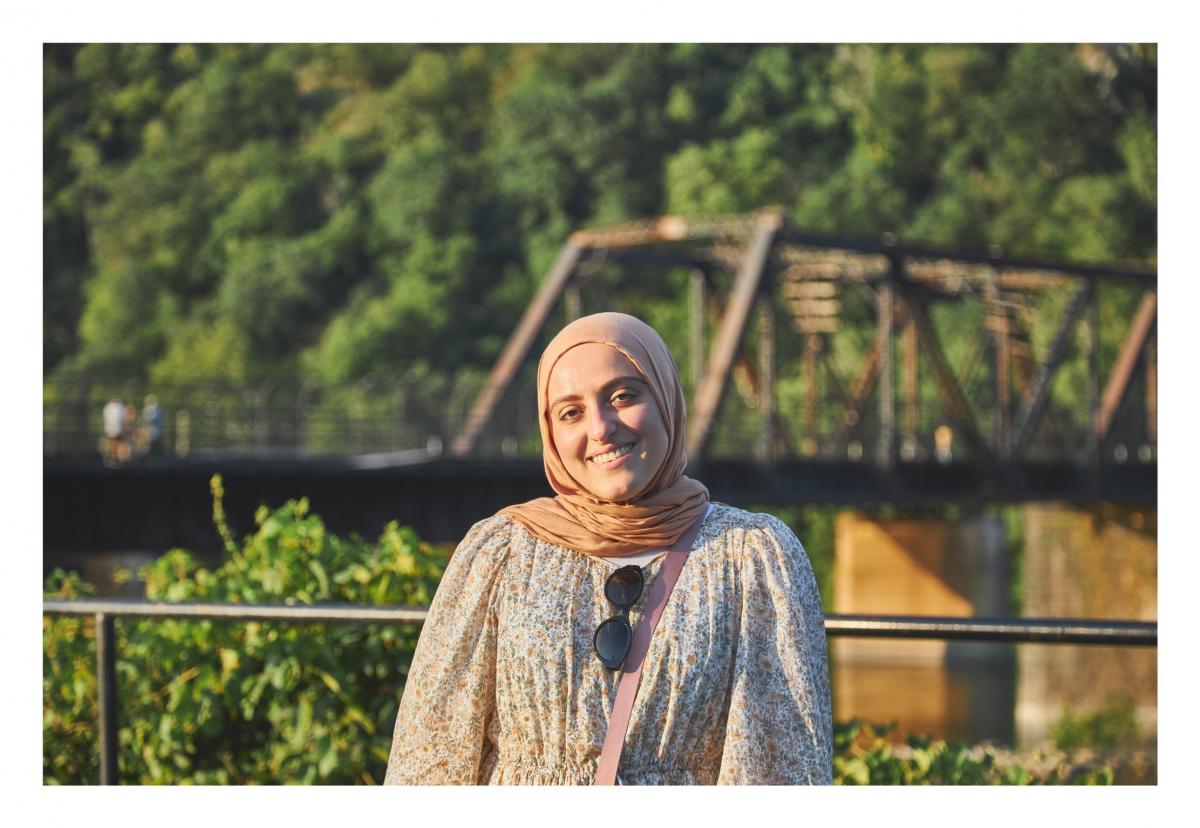 Rasha Alkhateeb is a PhD student in Literacy Education at UMD's College of Education. She received her BA in English and MFA in Creative Writing from the University of Baltimore, where she taught college composition and remedial writing in the University Writing Program. Her research interests are in reflexive writing identities, or how secondary preservice and inservice teachers understand their identity as writers and teachers of writing. Rasha is a poet and loves recommending books in all genres!
Ashley Aragón (Communication)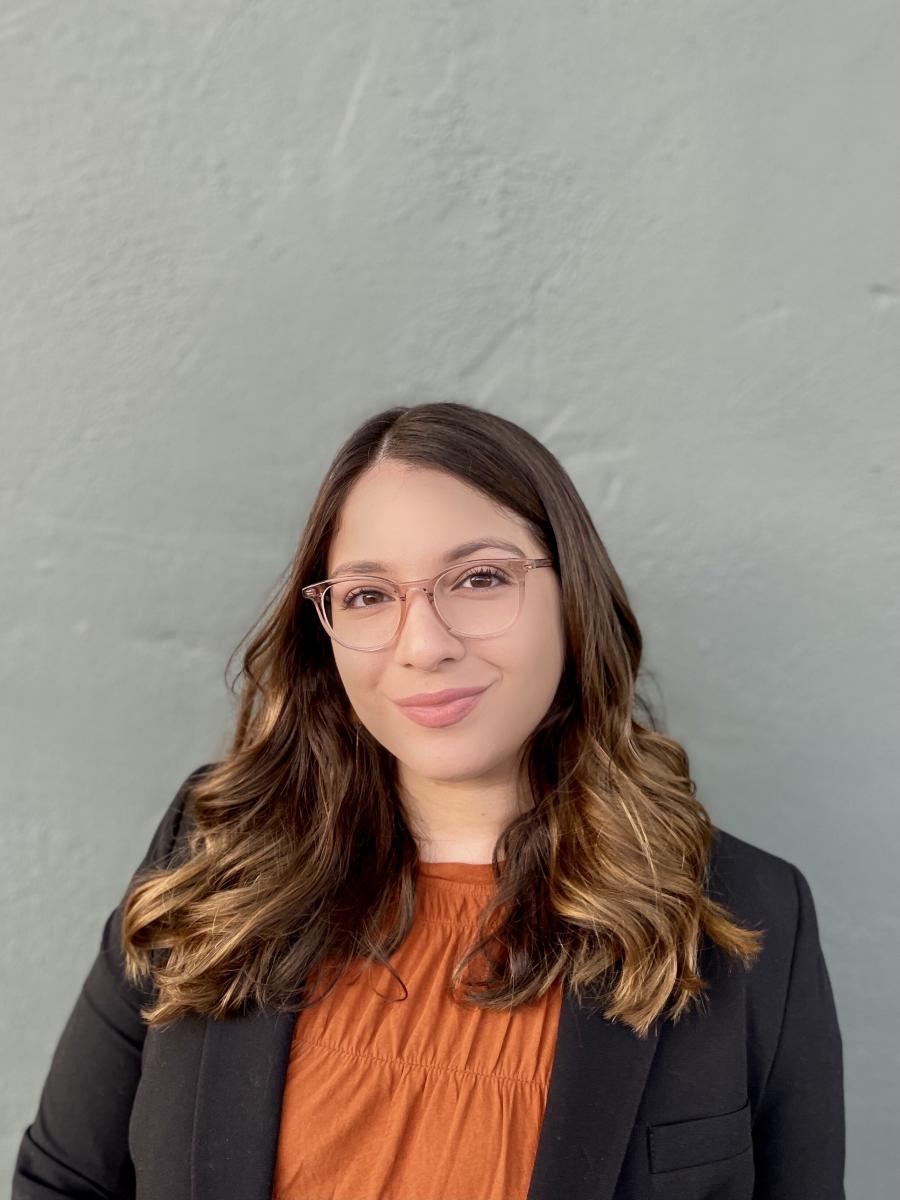 Ashley Aragón is a current Ph.D. student in the Department of Communication studying health communication and advocacy. She is particularly interested in using communication as a transformative tool to share diverse stories, encourage inclusive health education, and promote disease prevention. Prior to attending the University of Maryland, Ashley attended California State University, Los Angeles where she received a B.A. and an M.A. in Communication Studies. As an educator, Ashley has over four years of experience in teaching various communication courses to students across disciplines. She currently teaches COMM107D at the University of Maryland. Ashley enjoys spending time outdoors, catching live music concerts, and following her favorite Los Angeles sports teams.
Patrick Banner (Physics)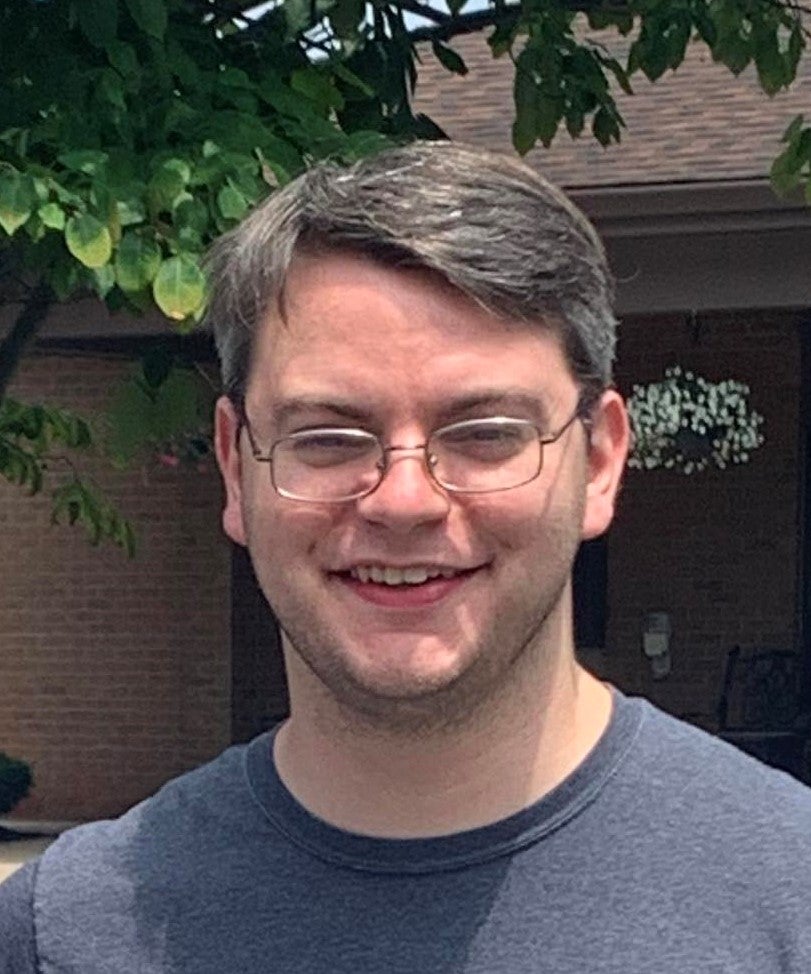 Patrick is a doctoral candidate in Physics, studying atomic and optical physics, using Rydberg ensembles for quantum optics and quantum networking applications. He also enjoys teaching, with specific interest in students' metacognitive and epistemological reactions to quantum mechanics, and is a member of a grad student mental health advocacy group on campus. He earned his B.S. from Denison University in central Ohio. He is a passionate writer, with written work in genres from yearbook copy to news articles to peer-reviewed journal articles; he has also reviewed for various physics journals. He looks forward to building confidence and enthusiasm in grad student writers!
Lance Curtis (Mechanical Engineering)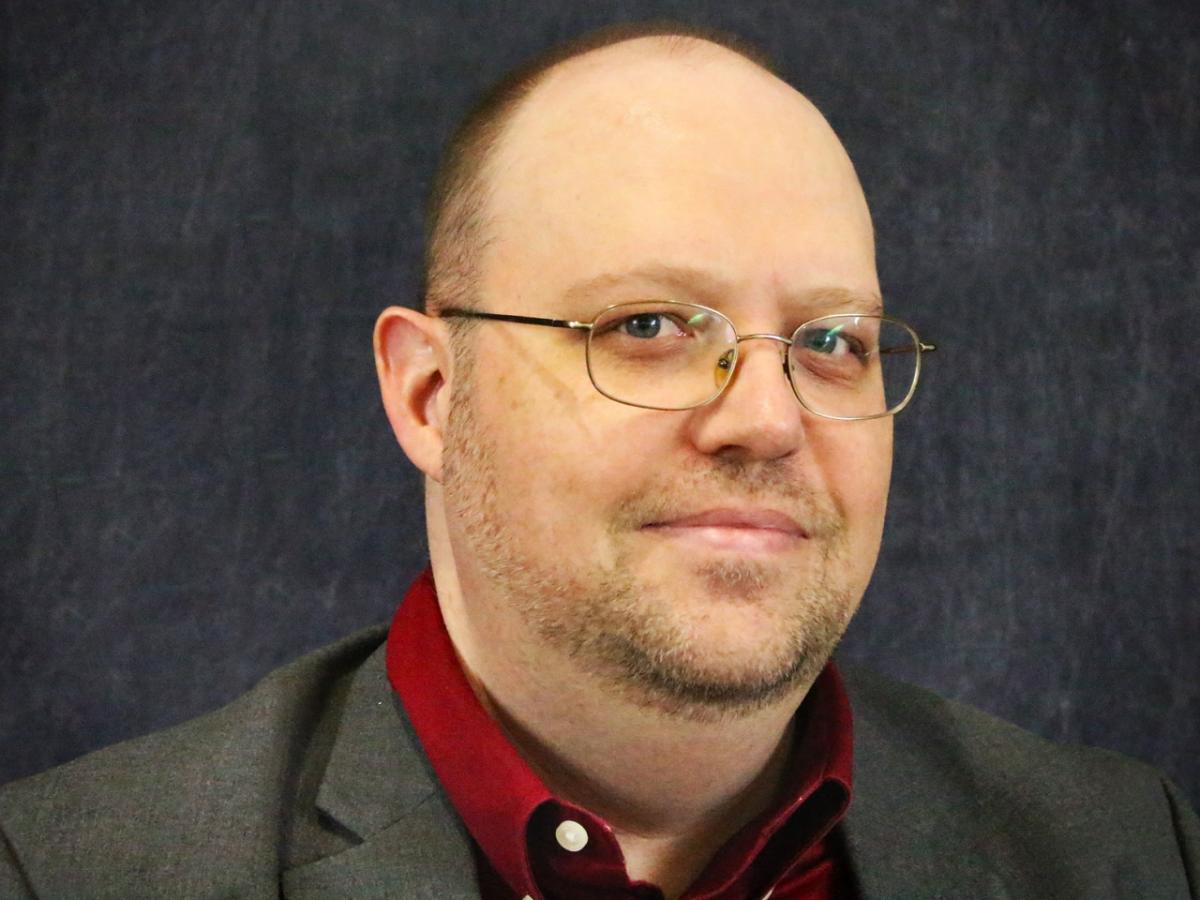 Lance Curtis is a PhD student in the Reliability Engineering program in the Department of Mechanical Engineering. He holds undergraduate degrees in metallurgical engineering and English from the University of Idaho, where he gained experience helping students become better writers in the Writing Center. After earning his masters degree in mechanical engineering from the same institution, he embarked on a career as a materials engineer and then as a reliability engineer. His work included quality control testing, failure analysis, and statistical failure prediction models mainly for the power generation industry with some work in aircraft engine, welding manufacturing, and chemical processing applications. He then changed his career direction to education and taught math, statistics, physics, and engineering as an adjunct professor for the College of Western Idaho and Boise State University before beginning his PhD studies at Maryland. His research interests at Maryland have included the use of entropy in predicting the remaining useful life of welded joints subjected to corrosion fatigue.
Natalie Crnosija (Public Health)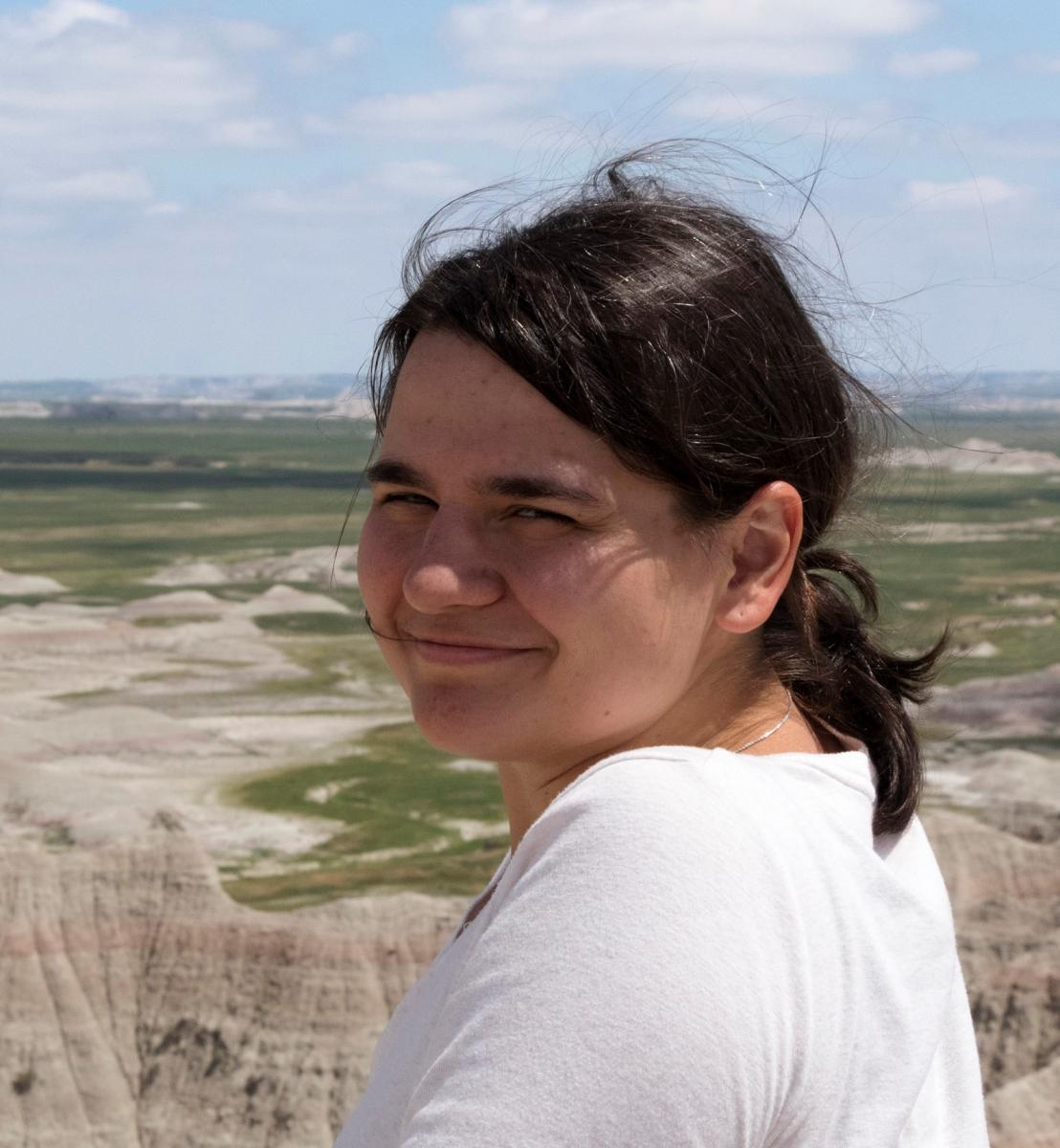 Natalie Crnosija is a doctoral student in the Maryland Institute for Applied Environmental Health. Her research interests include spatial epidemiology, land use, and air pollution monitoring. Natalie has a Master of Public Health degree from Stony Brook University, where she first worked as a writing tutor. When not at work, she likes to read, cook, watch films and hike.
Sam DiBella (Information Studies)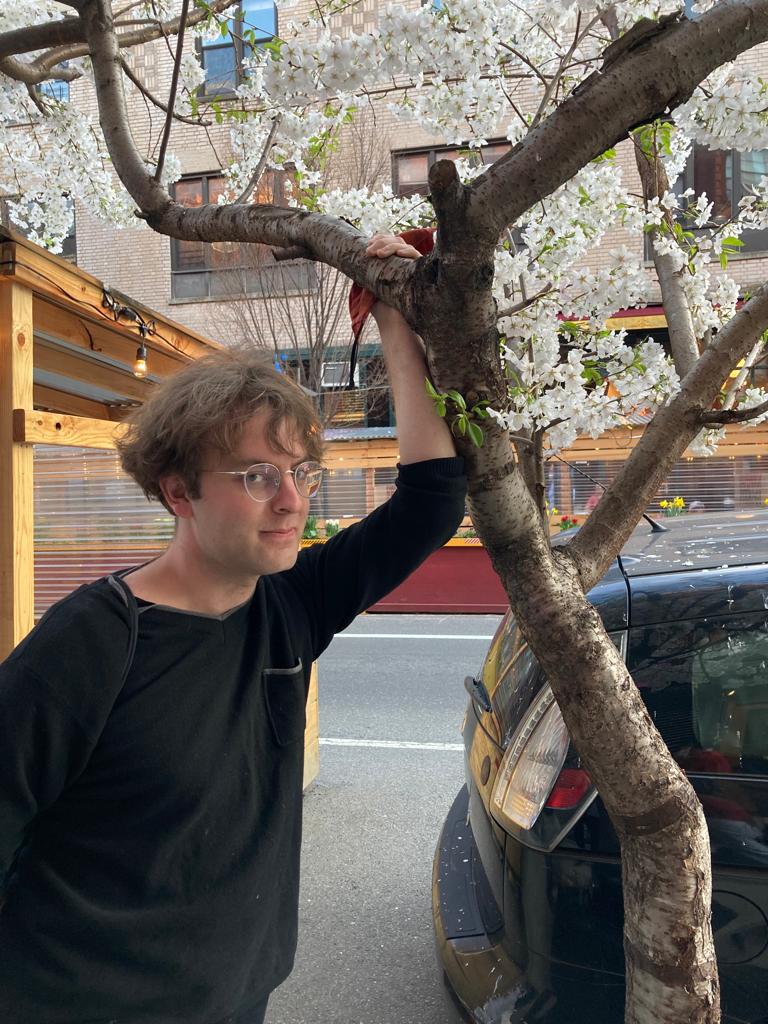 Sam (he/him) is a PhD student at the College of Information Studies, where he researches privacy and surveillance using anthropological, historical, and digital-humanities methods. He previously worked as an assistant editor for the Birkhäuser Mathematics imprint at SpringerNature; a copyeditor for Citywire, a financial newsroom; and as a freelance editor on art writing for the Metropolitan Museum of Art, Triple Canopy, and SNAP Editions. His writing has appeared in the International Journal of Communication, Public Books, Surveillance & Society, and the LSE Review of Books. He received his MSc in media studies from the London School of Economics and BA in philosophy of language from New York University. He translates articles from the Italian Wikipedia, often has to fix his bike, and wishes he had a platen press with all his heart.
Courtney Douglass (Education)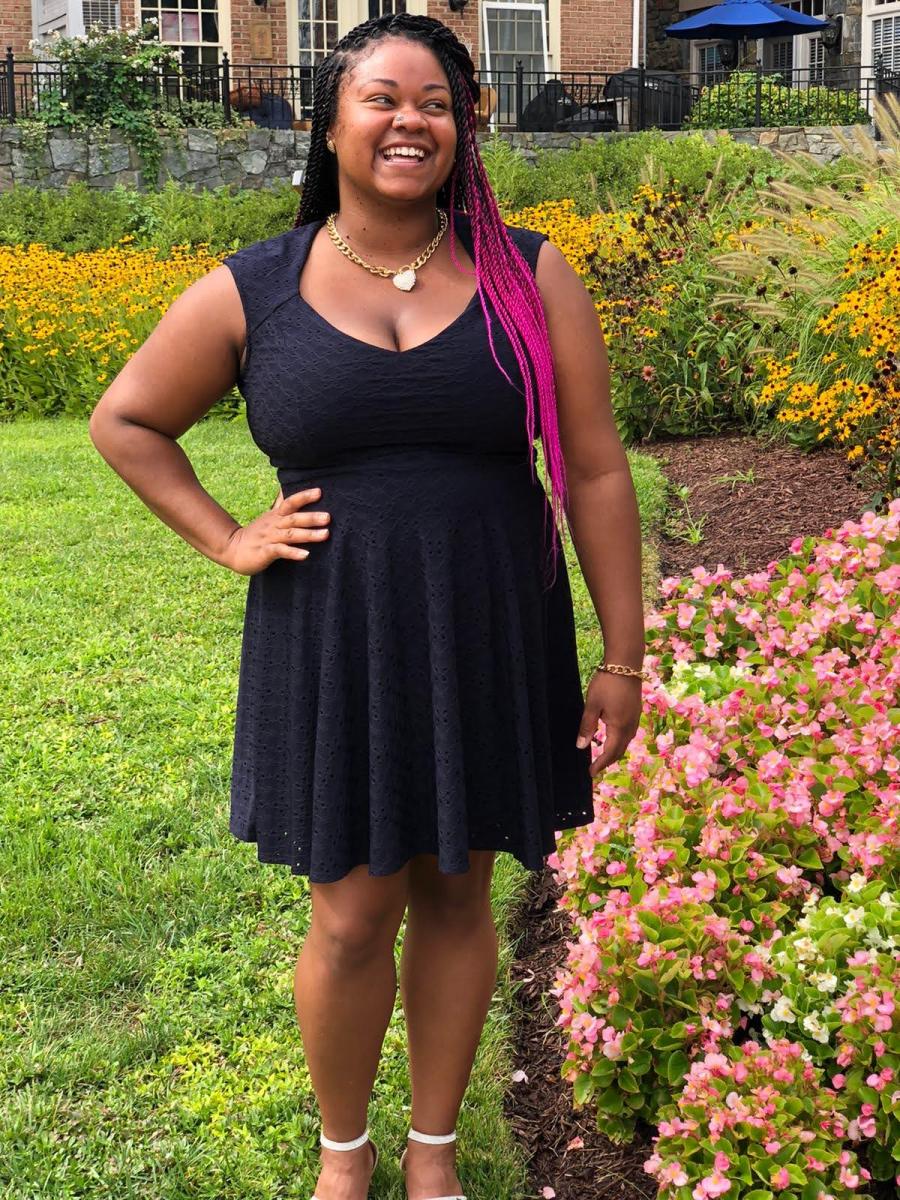 Courtney is a doctoral student in the Minority and Urban Education program in the College of Education. She is a member of the Society of McNair Fellows and earned an M.A. in Special Education from The George Washington University. Her life's work has focused on building partnerships with resilient Black youth through education, advocacy, and workforce development. Courtney's research investigates unschooling, homeschooling and other forms of self-directed education as current and historical forms of Black fugitivity and refusal. Her work illuminates the liberatory education practices and decolonized parenting strategies engaged by Black families to help facilitate their children's autonomy, agency, and freedom. Beyond her academic pursuits, Courtney enjoys long walks, murder mysteries, and supporting families as a birth worker.
Tony Fabbri (Reliability Engineering in Systems Science)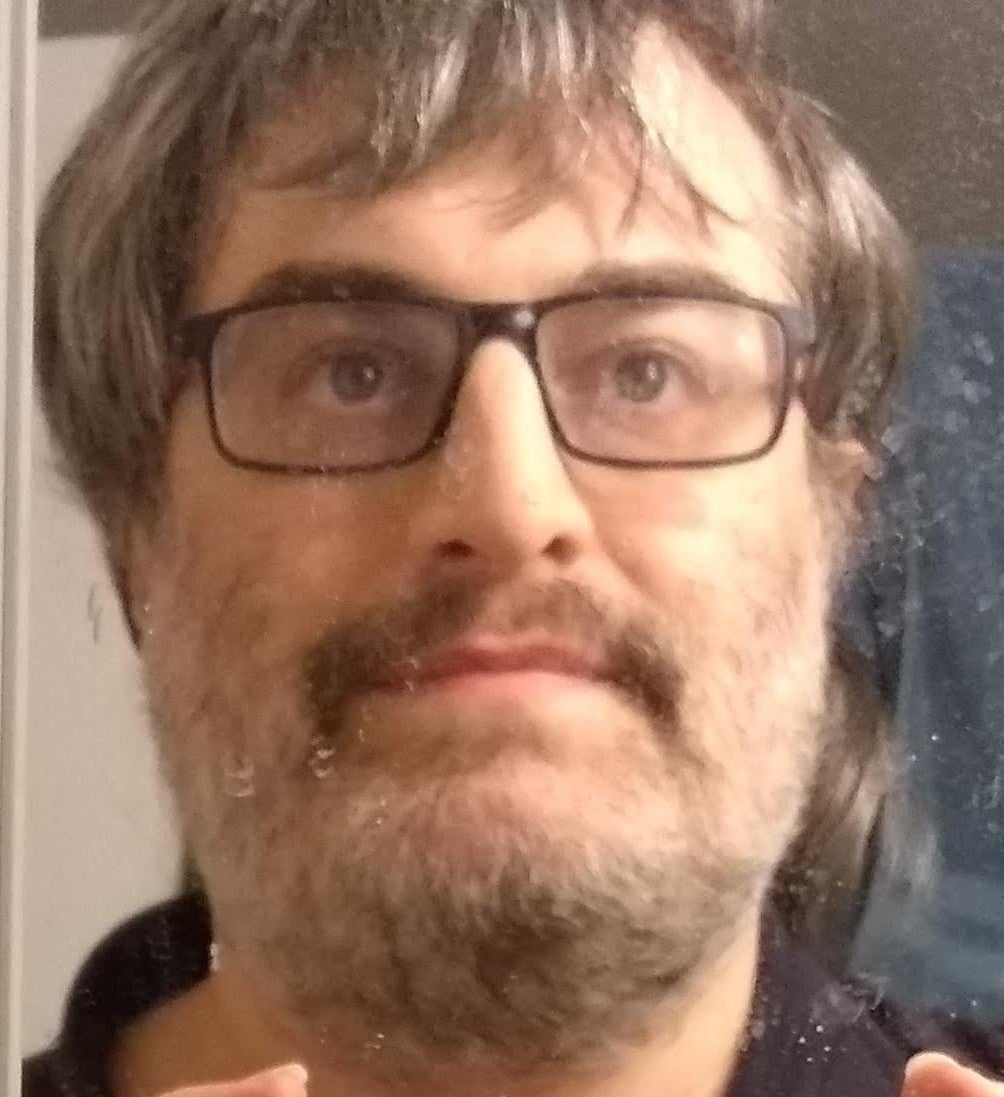 Anthony (Tony) is a doctoral student in Reliability Engineering in Systems Science. He is somewhat of a generalist in improving existing systems for efficiency and fault tolerance; bachelor is computer engineering and masters in business data analytics. He spent 10 years as a patent examiner at the US patent and trademark office, and is a published sci-fi author. 
Erin Green (English)
Erin Green is a doctoral student in the Department of English specializing in Language, Writing, and Rhetoric. Their research specifically engages issues of literacy education, composition pedagogy, community-engaged writing, and writing program administration. In addition to writing instruction, their research also consists of public contexts of writing regarding abolition praxes and critical race theory-counterstorytelling. They have several years of writing center experience, have taught academic and technical writing, and currently serve as the administrative fellow of the Academic Writing Program at the University of Maryland.
Valerie M. J. Hall (Anthropology)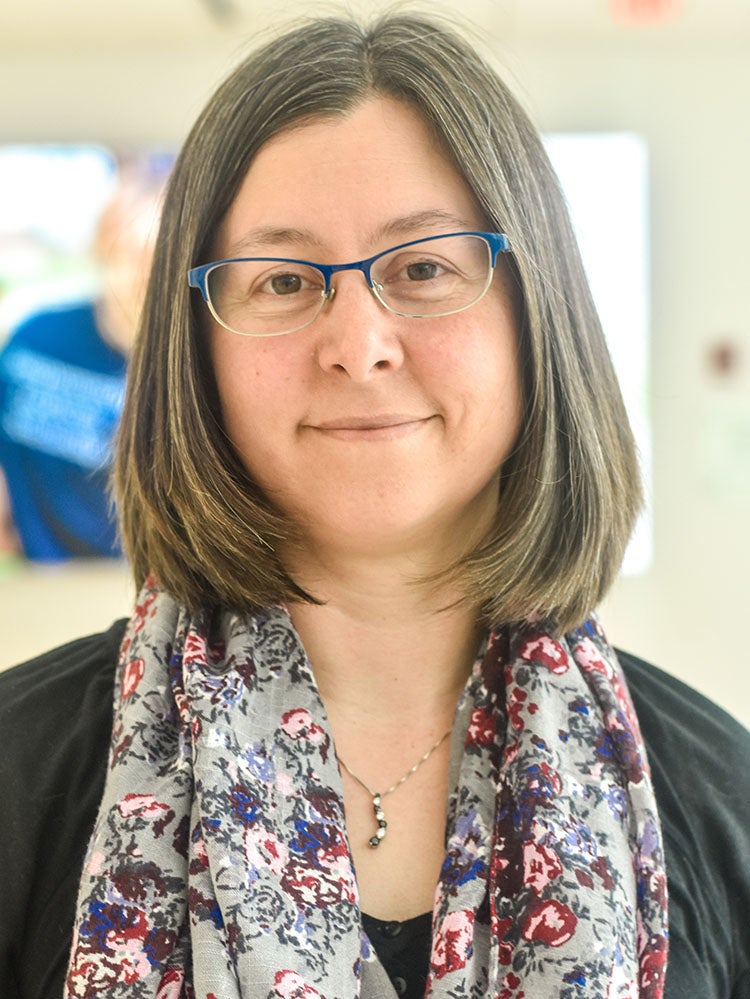 Valerie Hall is a PhD student in Anthropology. Her research interests include exploring human-animal relationships, engendered tasks, and landscape change in the Chesapeake region through analysis of archaeofaunal remains and other proxy data. She is specifically interested in the use of stable isotope analysis and geometric morphometrics as tools to elucidate cultural and environmental shifts. She is a 1997 graduate of the Pennsylvania State University with a BS in Education and taught at the elementary level before becoming interested in archaeology. She received her MA in Anthropology and Archaeology from the Illinois State University in 2012. Valerie serves as an Editorial Assistant for the Journal of Conservation and Management of Archaeological Sites. She is a voracious reader and dabbles in writing poetry and fiction.
Sahra Ibrahimi (Maternal and Child Health)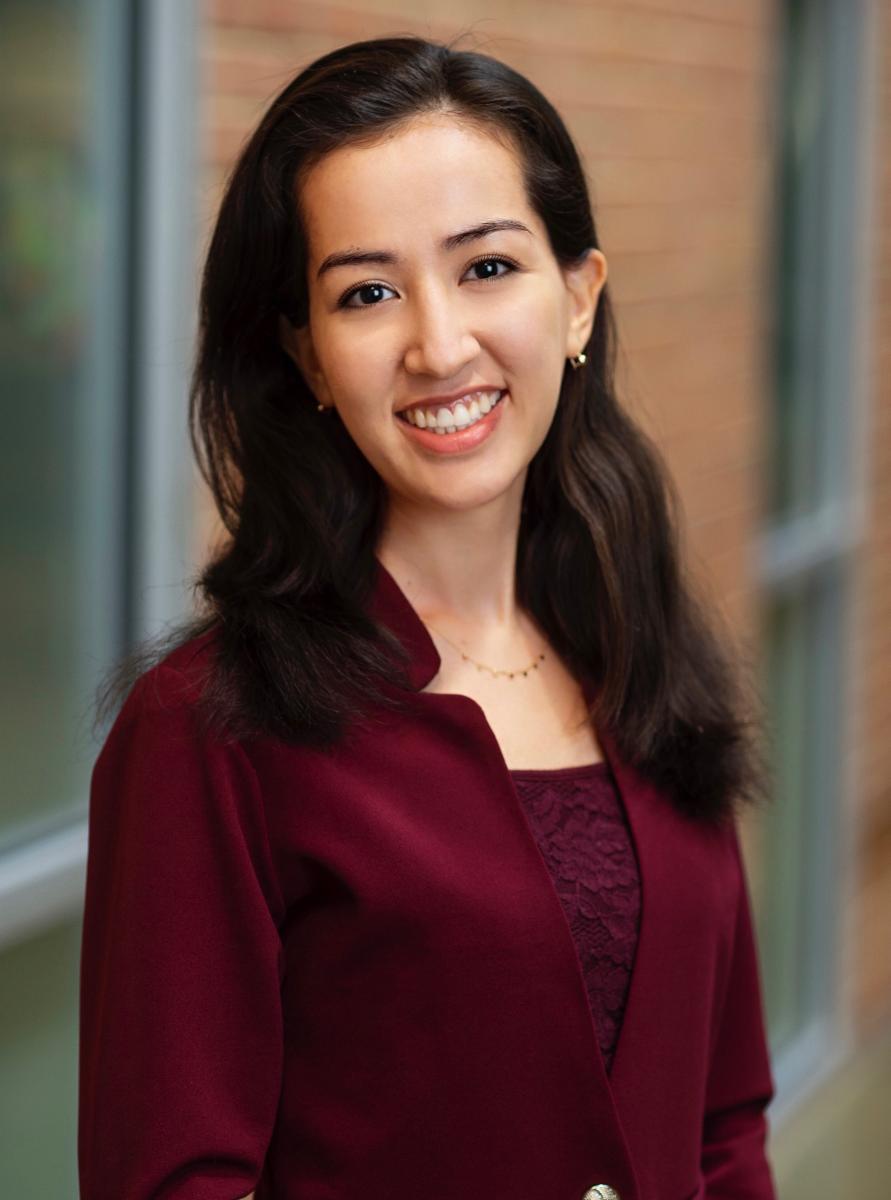 Sahra Ibrahimi is a doctoral candidate in the Maternal and Child Health program at the University of Maryland School of Public Health in College Park. As lead author, Sahra has more than seven years of research experience in both quantitative and qualitative research. She was recently the recipient of a research award from the National Institutes of Health (NIH). She was also the recipient of a Woman of Influence Award by the University of Maryland President's Commission on Women's Issues, and this year, she was inducted into the Gamma Zeta chapter of the Delta Omega Honorary Society in Public Health. In the past two years, Sahra taught FMSC110, an undergraduate course on Families and Global Health in the School of Public Health at UMD, and currently, she is using the Wylie Fellowship to focus on her disseration. Prior to completing her master's in public health, Sahra worked as a Technical Project Officer at Abt Associates on the Health Financing and Governance (HFG) project, a 5-year global contract awarded by USAID and implemented in 40 countries. Sahra was born in Kabul, Afghanistan, and came to the U.S. at age 14 for the Seeds of Peace Program in 2009, after which she received a full scholarship to attend the Ethel Walker High School in Simsbury, CT. She graduated from Smith College in Northampton, MA, with a BA in Economics and fulfillment of pre-med requirements in 2017. You can learn more about her here.
Amber Johnson (Education)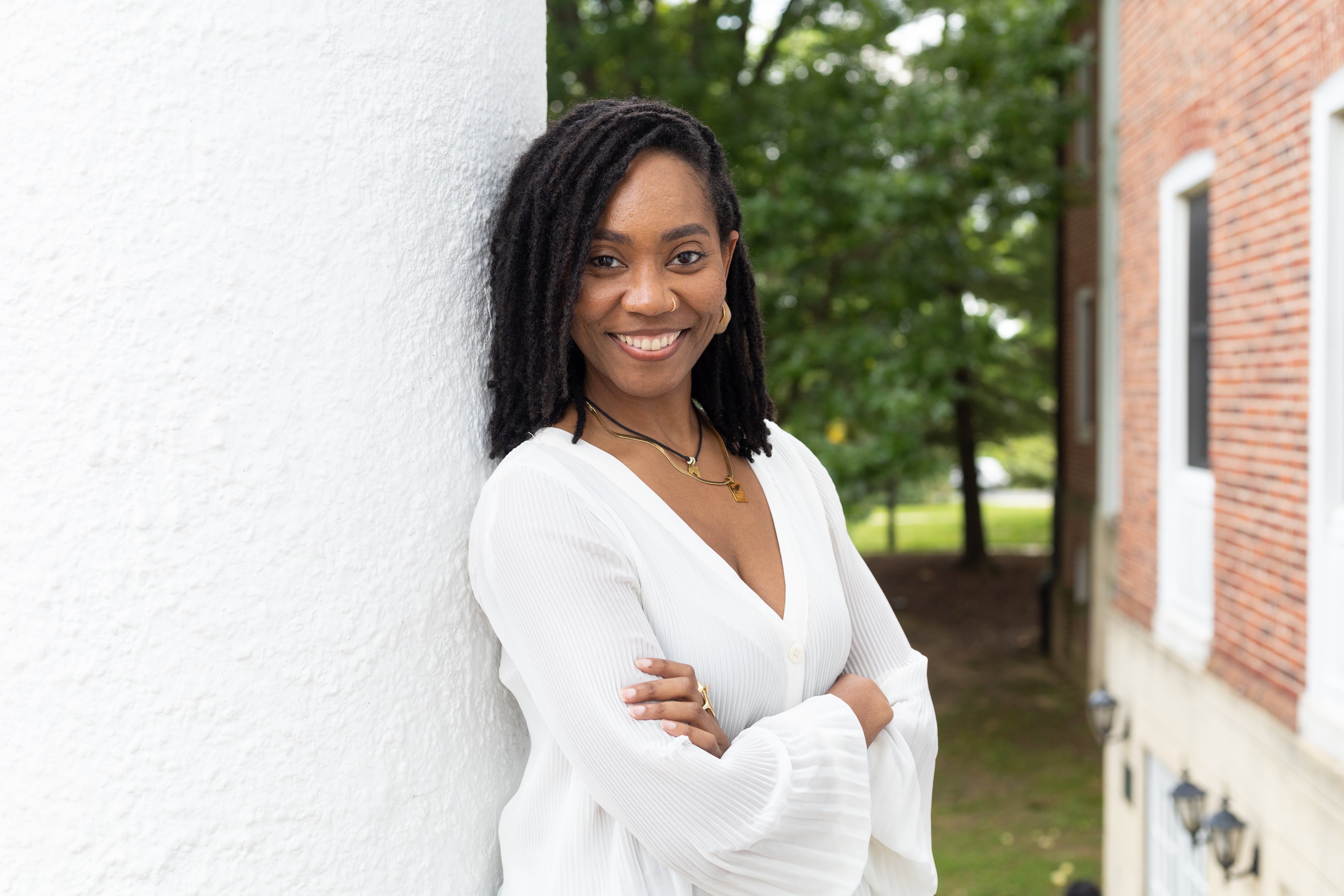 Amber Chevaughn Johnson is a critical scholar pursuing the mundane and everyday invitations for personal and collective liberation and living. As a former middle school language arts educator for almost a decade and current Ph.D. student, she pursues a range of interests that center the ways Black communities render expressions of full, complex lives. Her aim is, thus, to produce work for Black folks who hold truths about their lives and their worlds in the bellies of their being, but whose souls forage for language in the dark places. Currently, her research explores the multidimensionality of Black folks' lives and ways they manipulate space, speculate the unmaterialized, and engage their spirits to increase their capacities to produce and share knowledge in Black liberatory learning spaces outside of state-sponsored schools. Her most recent work examines the roles Black women, particularly, play in this radical work. Outside of her academic interests, Amber enjoys museum hopping, reading under trees in a park, and a chilled bubbly water.
Umisha Kc (Communication)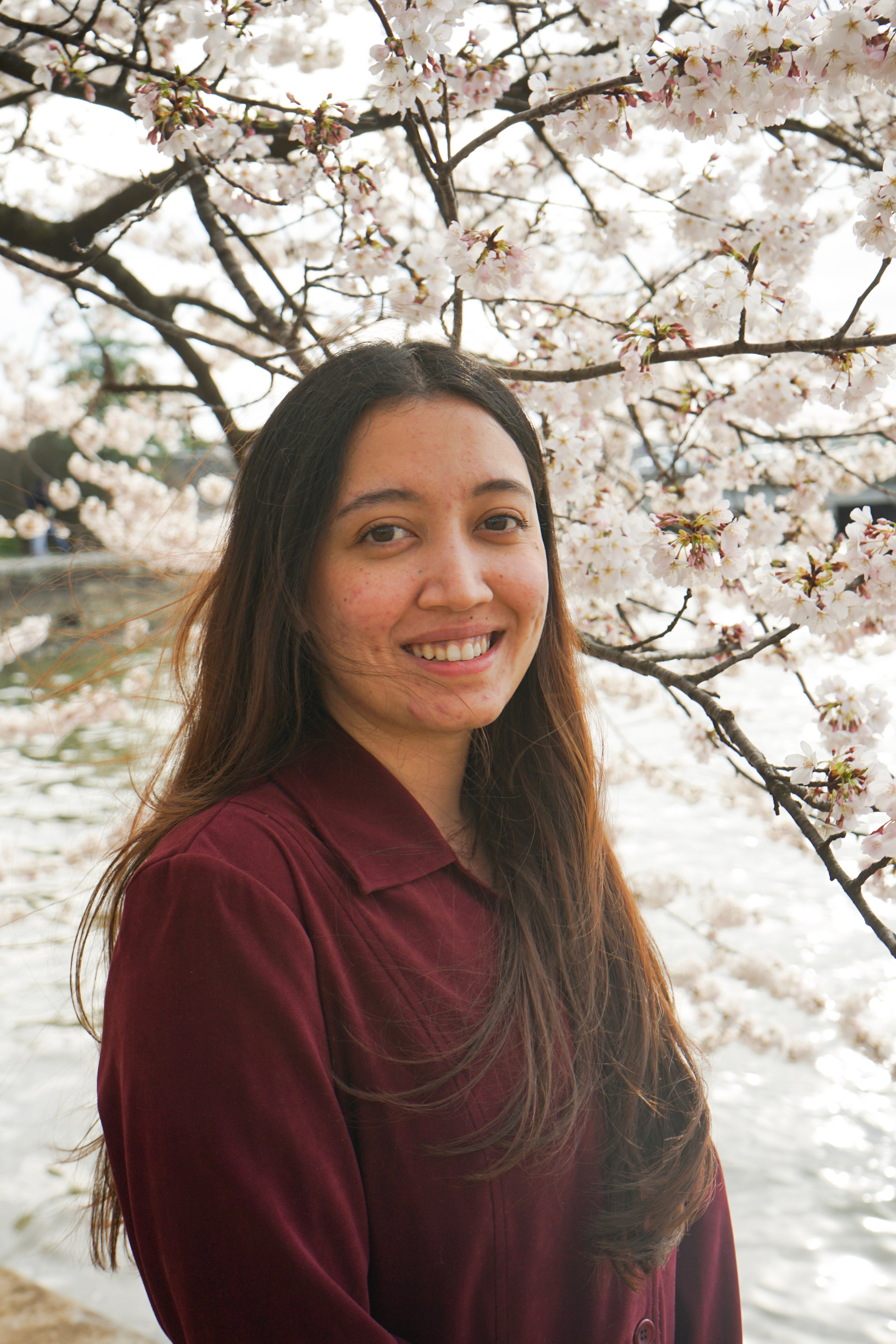 Umisha KC (she/her) is a PhD student at the Department of Communication. Her research interests lie in Intergroup communication, media effects, and social identities in the classroom.
Kristina Kramarczuk (Education)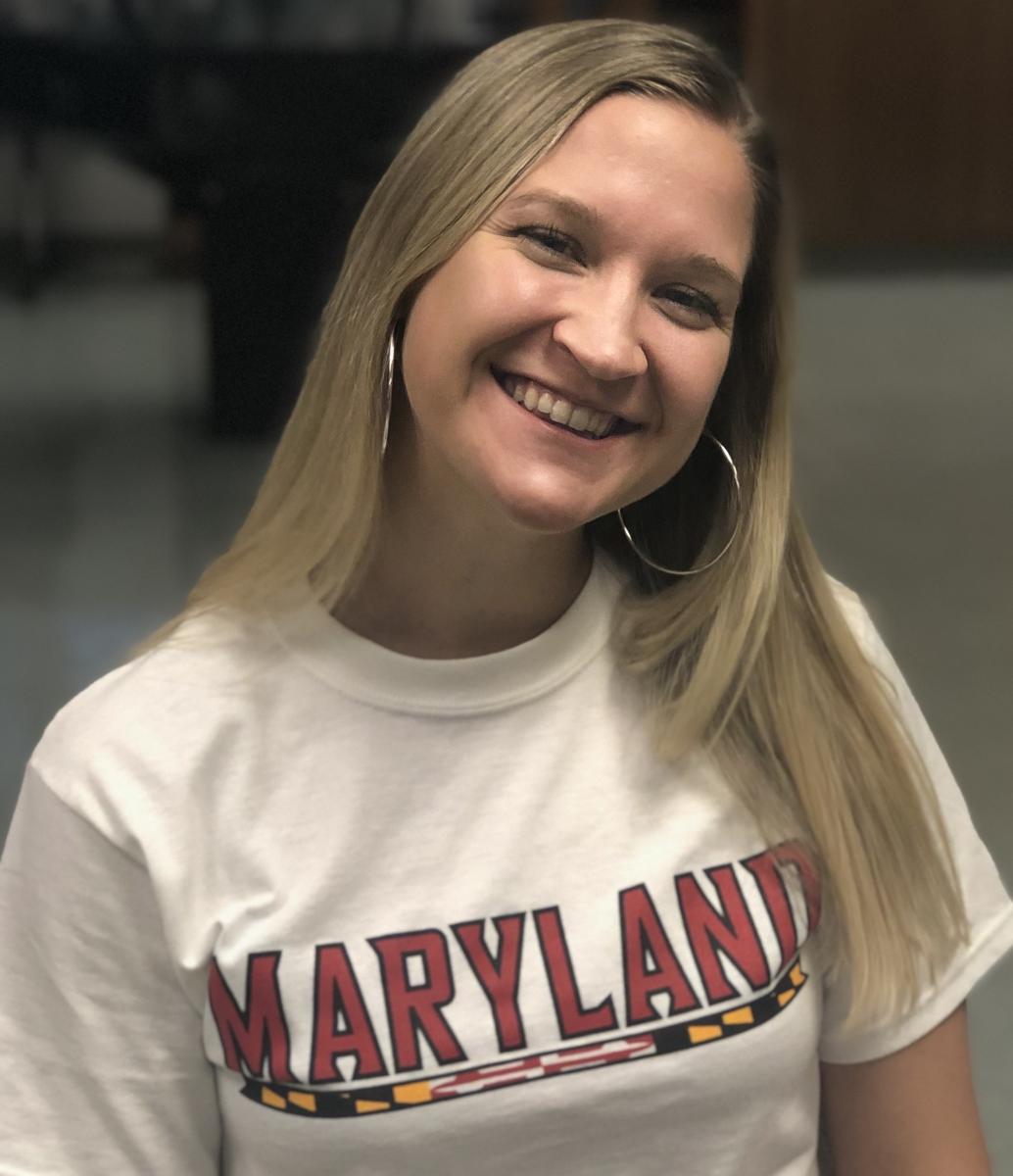 Kristina Kramarczuk is a doctoral student in the Department of Teaching and Learning, Policy and Leadership in the College of Education and is currently working as a research assistant for the Maryland Center for Women in Computing in the Computer Science Department. Her scholarship primarily focuses on studying access and opportunity for underrepresented students in science and science identity development. She has a Bachelor's of Science in Microbiology and Spanish from the University of Wisconsin, Madison (2016) and a Master's in Education and Social Change from the University of Miami (2018). During her professional career, she has served as a high school chemistry teacher in Miami, Florida, a computer science teacher for high school girls across the country, and a teaching assistant for a "Digital Learning" course through the College of Education. In her free time, Kristina likes to play competitive soccer, spend time with friends, and read new books.
Danielle LaPlace (Women, Gender and Sexuality Studies)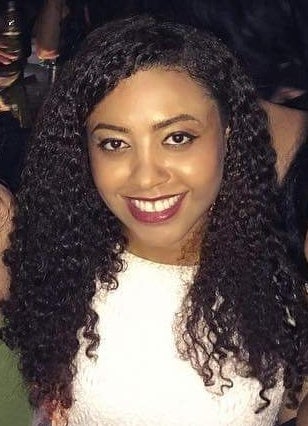 Danielle LaPlace is a PhD student in Women's Studies at the University of Maryland, College Park. She received a B.A. in French (2010) and International Studies (2010) from University of North Carolina at Charlotte, and a Masters of Development Practice (2014) from the University of Queensland in Brisbane, Australia. Following her Australian adventure she returned to her home country of St. Kitts and Nevis and served briefly as the Executive Officer in the Department of Gender Affairs. She completed a Masters in Women's and Gender Studies (2019) at the University of North Carolina at Greensboro. Her research focuses on Black labor and US imperial public health in the Greater Caribbean at the turn of the twentieth century.
Clark J. Lee (Public Health)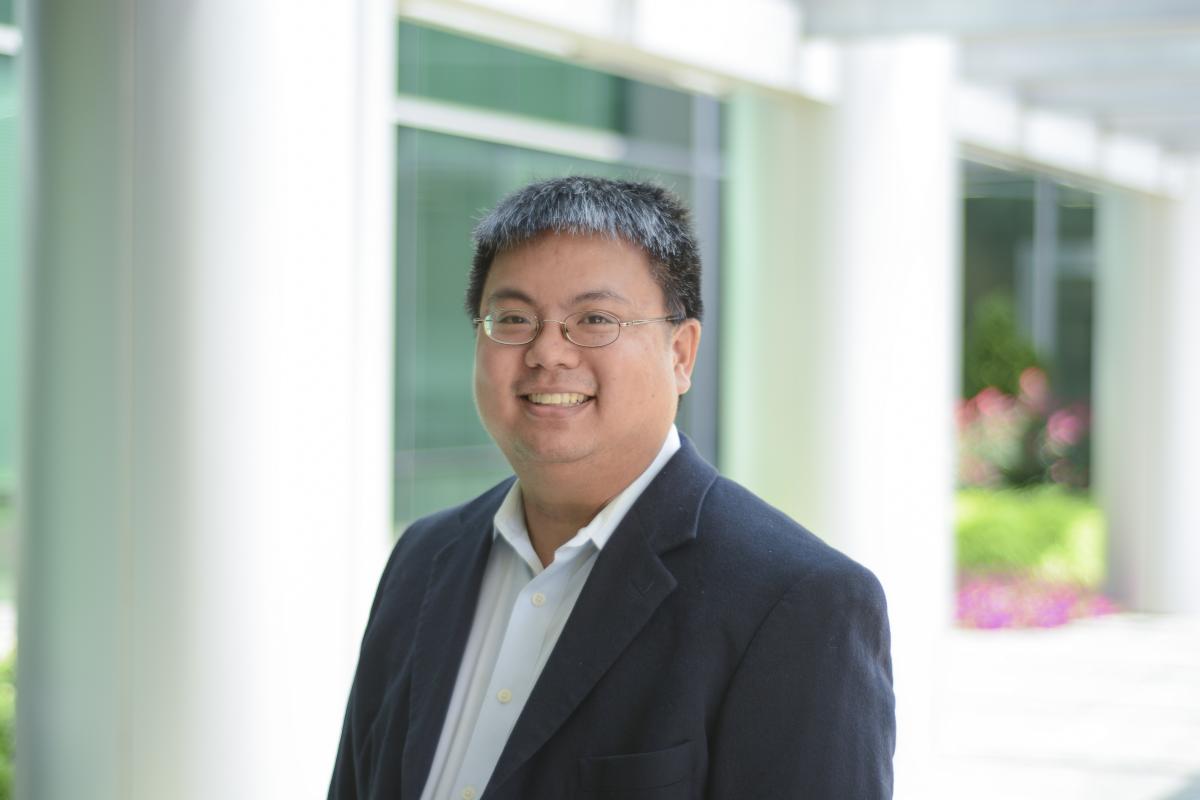 Clark, a PhD candidate in Behavioral and Community Health, has been a Writing Fellow at the UMD Graduate School Writing Center since the Fall 2014 Term. Outside of school, Clark works full-time professionally in the fields of public health, traffic safety, and emergency preparedness. He is currently a Research Associate with the Henry M. Jackson Foundation for the Advancement of Military Medicine supporting the National Center for Disaster Medicine and Public Health at the Uniformed Services University of the Health Sciences. A lawyer and public health professional by training, Clark's research interests focus on the use of legal and public policy interventions to address public health and safety issues (especially those related to societal sleepiness and fatigue). Clark is a former Notes and Comments editor for the Journal of Health Care Law and Policy and is currently a reviewer for several research journals in the areas of public health, sleep and circadian science, and traffic safety. He is licensed to practice law in the State of Maryland and the District of Columbia and is certified in public health by the National Board of Public Health Examiners. When not working for school or for pay, Clark struggles to stop his two pre-grade-school-aged boys from destroying his house.
Ahana Mallick (Biological Sciences)
Ahana Mallick is a doctoral student in the Biological Sciences Graduate Program in the College of Computer, Mathematical, and Natural Sciences. She completed her Bachelor's of Science in Microbiology from the University of Calcutta (2016) where she also studied the effect of plant extracts on gastric adenocarcinoma cells. During her Master's of Science in Chemical and Molecular Biology at the Indian Institute of Technology, Kharagpur (2018), she was involved in developing reagents to aid in T-cell diagnostics and therapeutics. At UMD, her research is aimed at understanding how serotonin modulates olfaction in the fruit fly (Drosophila). She is also actively engaged in mentoring both graduate and undergraduate students as part of her TA appointment in various courses. In her free time she can be found exploring the city, painting or trying out new recipes in the kitchen.
Adway Patra (Electrical and Computer Engineering)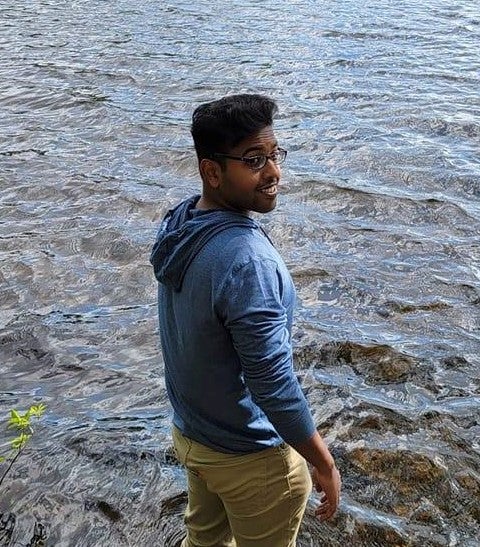 Adway is a doctoral student in the Department of Electrical and Computer Engineering. He completed his Bachelor's of Engineering in Telecommunications from Jadavpur University and his Master's of Engineering in Electrical from the Indian Institute of Science. As part of the Institute of Systems Research at UMD, he broadly works in the intersection of Information theory, Coding theory, and Network theory, trying to better understand the relationship between network connectivity and data recoverability. He is also active in mentoring both graduate and undergraduate students by serving as a TA for various courses. He has published in reputed conferences and journals of IEEE and served as a reviewer for these. Apart from being a trained guitarist and part-time street photographer, he likes to spend his spare time reading, hiking, or in the gym.
Ari Perez (Communication)
Ari Perez Montes is a Ronald E. McNair Fellow and a current graduate student in the Department of Communication. They earned their Bachelor's degree from California State University, Monterey Bay with concentrations in Communication Studies and Ethnic & Gender Studies and a minor in Psychology. They are particularly interested in the formation of Queer/Trans Identities and Spaces. In their research they try to emphasize and center the importance of community engagement and accessibility to research. Areas of interest are Race, Gender, Sexual Orientation, Intergroup Communication, Algorithms, Microaggressions.
Elizabeth Pineo (Information Studies)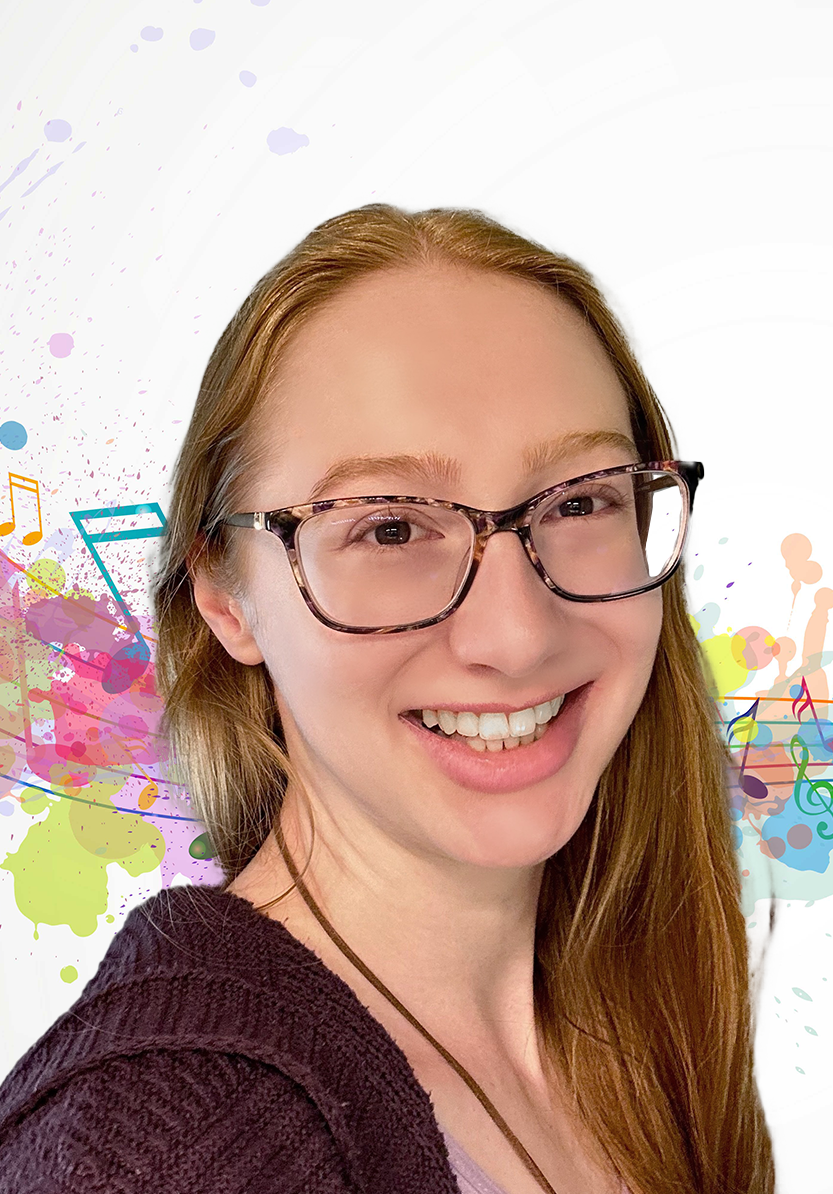 Elizabeth A. Pineo (she/her) is passionate about music and disability advocacy, and she has followed these passions to their intersection in the field of information studies. As a Ph.D. student at the University of Maryland, College Park, Elizabeth's research focuses on representation of Disabled people in music archives. Outside of academics, Elizabeth works as a script writer for Together with Classical's YouTube series, Classical Bean, which focuses on making classical music accessible to all, and volunteers as a cataloger at the Vocal Music Instrumentation Index, a digital archive of Baroque vocal music. Elizabeth is a classically trained pianist, and, in her free time, she enjoys learning languages and caring for her ever-growing plant collection. She received her M.L.I.S. from the University of Maryland, College Park in May 2023 and her B.A. in Music from Dickinson College in Carlisle, Pennsylvania in February, 2021.
Elizabeth Reynolds (Education)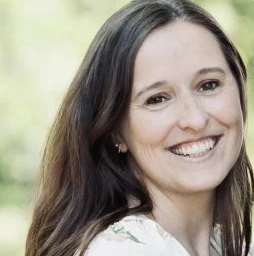 Elizabeth (she/her) is a PhD student in TLPL with a specialization in Teacher Education and Professional Development. She studies digital literacy and civic education. Her research explores how young people reason about information they see online and how this reasoning informs their ideas about social and political issues. A former middle school social studies teacher, Elizabeth earned her B.A. in Politics from Ursinus College and her M.Ed. in Teaching, Learning, and Leadership from the University of Pennsylvania.
Lauren Samuelsen (Public Policy)
Lauren Samuelsen is a PhD student at the School of Public Policy, specializing in international security. Prior to joining the program in 2020, she was a research manager at a financial services firm, where she conducted international regulatory compliance and public records research. Earlier in her career, she was a research assistant in the Unconventional Weapons and Technology division at the National Consortium for the Study of Terrorism and Responses to Terrorism (START), where she was involved in projects on nuclear materials out of regulatory control and threats to civil aviation. Her current research interests include nuclear security and nonproliferation, especially within the nuclear energy industry. Lauren was the 2020 recipient of the Kelleher Fellowship for International Security Studies, and holds a master's degree in Global Affairs and Human Security from the University of Baltimore, as well as a bachelor's degree in International Relations from Goucher College.
Melissa Sturges (Theatre, Dance and Performance Studies) 
Melissa (she) is a third year PhD Student in the Department of Theatre, Dance & Performance Studies at UMD where she teaches courses that center public speaking, storytelling, and styles of performance. She is a scholar, educator, and practitioner of performance and dramatic literature. She has written for academic journals including Theatre Journal, Ecumenica, Shakespeare Bulletin, and Concept and has upcoming work in Contemporary Theatre Review and New England Theatre Journal. She has a BA in American Studies from NYU and a Master's in Theatre from Villanova. She is also an arts administrator working at Woolly Mammoth Theatre Company and writes freelance arts reviews for DCTrending, amongst others publications. She loves DC museums and outings; and is an advocate for adapting the archive through performative writing.